Perhaps, we all know that a neat kitchen and a clean bathroom perfectly narrates the grandeur of an ideal family. Because those are the places that are frequently used and hard to keep clean. In terms of a bathroom only, it becomes harder because it remains in contact with water most of the time. 
As toilets assure perfect weather for fungus, it prompts the growth of black molds greatly. A vault toilet would create a further habitable zone. Some wrong prevention measures may torrent the growth and help it to spread more. We will try to figure out the problems caused by black molds in your toilet throughout this article and explain the ways to get rid of this fungus.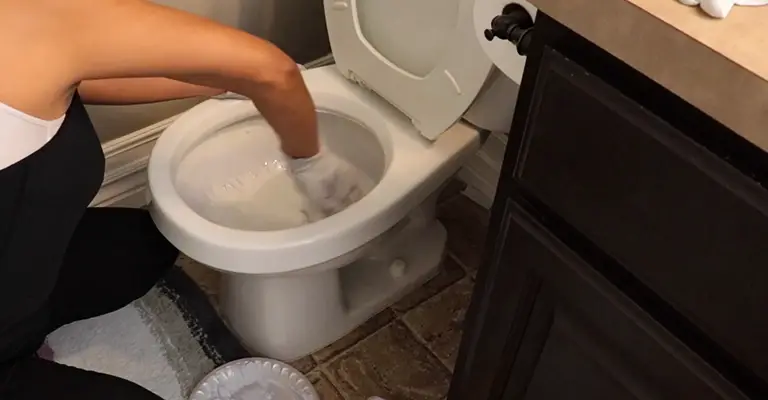 What is Black Mold?
Black mold is a member of the family of fungus. There are also different types of black molds. These black molds are widely seen because of their sturdy nature and very strong regeneration capability. They are very small in size, even smaller than the tip of a needle. Wherever they grow, they develop a massive colony. 
All of the species of the fungi are parasites. Because all of them live on the dead bodies of trees or animals. Extracting the nutrients of the dead body and taking them as their food by decomposing the dead body. So, they must have a nutrient source to grow and propagate a colony on it.
Trees usually use their seeds, roots, leaves, or stems for reproduction to widen their generation whereas animals use eggs or sperms. But in terms of fungus, it uses a special part of its body for its reproduction and this is called spores. Fungal spores are very much tiny which can be carried by air and can release toxic substances.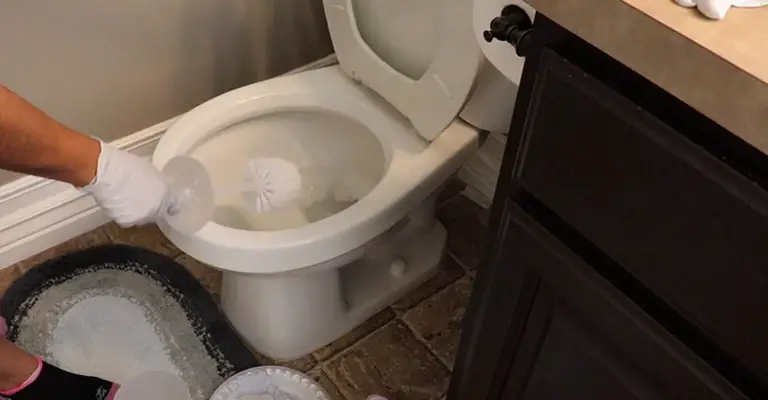 What Causes Black Mold in Your Toilet bowl? | Why does it grow in the Bathroom?
The existence of a high level of water in the air, lower accessibility of sunlight with the assurance of necessary nutrients set a bathroom as the best place for the growth of black molds. There is another point too, that is your ignorance. If you don't wash your bathroom properly and regularly, black mold can rise incredibly.
As far as toilet bowl is, specifically, concerned, it can be an indication of early-stage diabetes – not necessarily true every time. When your body overshoots its glucose or sugar level, urine, and other body fluids try taking them out. This, when dumped into the toilet bowl, serves a great source of habitat for molds to grow and assists the growth manifold.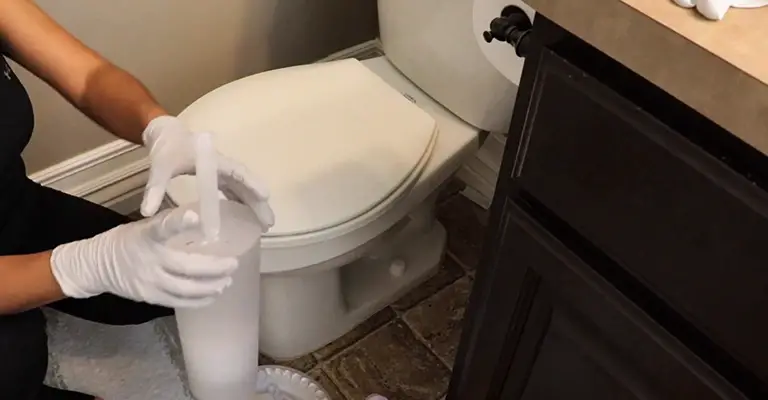 What are The Common Positions for Molds in The Toilet?  
Those parts and tools that barely come to your contact are highly vulnerable to the growth of black molds. Because regular contact to the surface causes damage to the mold and resists the spores there to propagate. The places like a toilet bowl, lower regions of any type of toilet seat if lowered for long, basin sink, flash tank, bathtub, and congested places are the best places for black molds.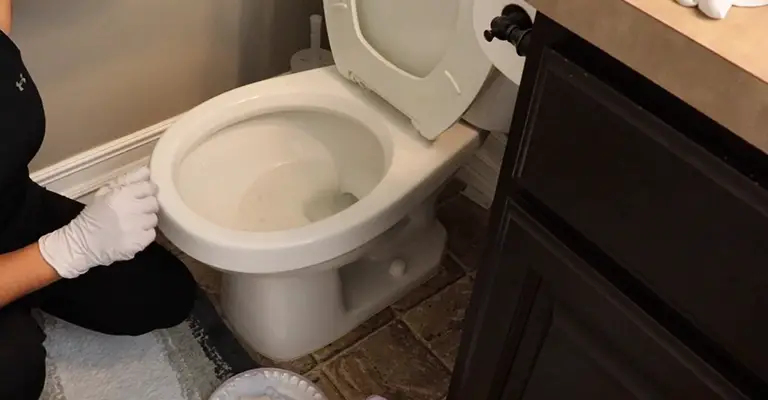 Flash Tank
In terms of flash tanks, they barely let any sunlight to penetrate. There remains adequate moisture always and continuous water flow assures uninterrupted nutrient supply too. For these reasons, black mold is seen to grow more often in the flash tank of your toilet and also check the toilet flappers are working fine.
Toilet Bowl
Though the toilet bowl is not so covered as the flash tank, it doesn't have so intense sunlight supply to restrict the growth. Abandoned nutrients from your urine and stools remain to supply the nutrient particles to the black mold colony. Moreover, a high level of moisture and water supply ensures proper weather for black mold.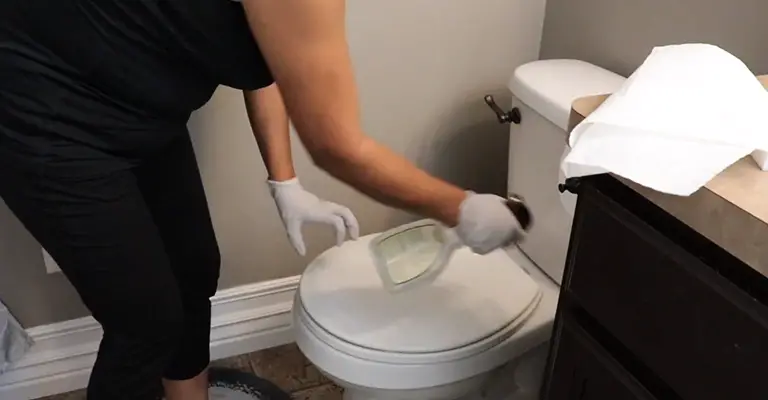 Sink
Your basin sink comes at the regular contact of water that is enough to supply nutrients to these types of funguses. If your water reservoir catches black mold anyhow, it will remain to spread these spores through the running water. As a result of this, these spores are spread to your bathroom basin and propagate there. How to unclog your sink? Read here.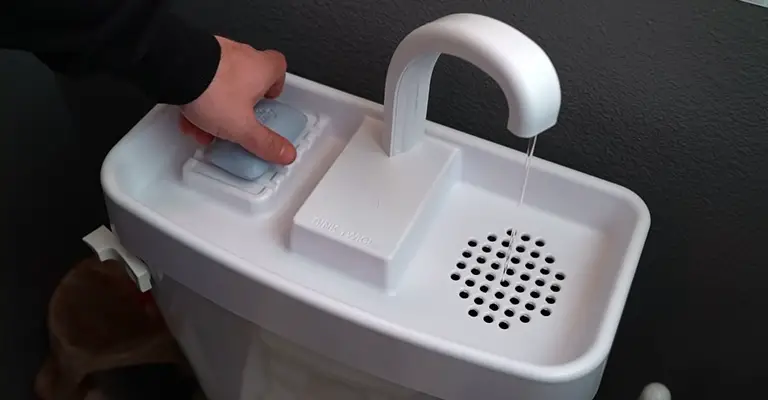 Bathtub/Shower
Though the inner part of a bathtub remains in regular usage, the outer surface remains ignored. So, the outer notches and congested places provide total security to the growing black mold. If you have several days of gap between uses, then you will definitely find a quick growth of black mold inside the tub.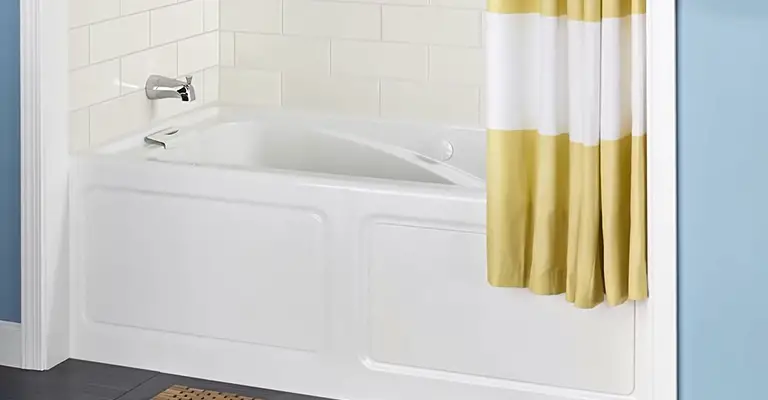 What are The Problems Caused by Black Molds?
The troubles inflicted by black mold are way more compared to their size. From an average point of view, these types of molds cause great damage to the surface. The black mold hampers the beauty of hygiene to a great extent. Most importantly it makes the surface greatly slippery. For the toilet, a slippery surface can be even lethal.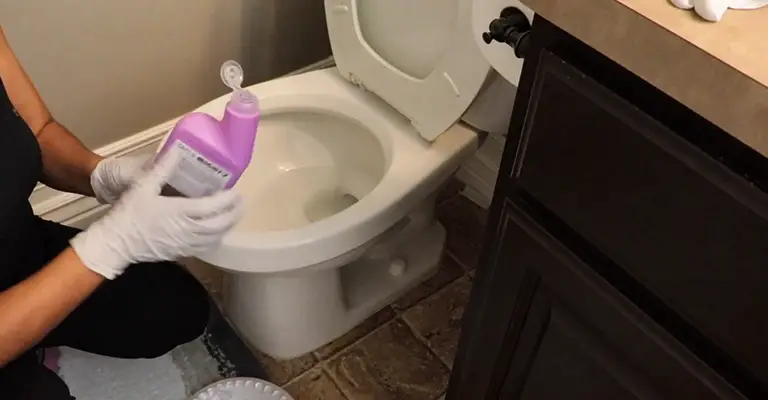 Does it Have Any Health Issues?
All of the species of black molds are greatly toxic. These black mold spores are convicted to release mycotoxins that can even cause death to a healthy man. Inhaling these toxic spores can do great damage to your lungs. In some cases, bleeding from the nose is also observed.
Those who have an allergic reaction should be cautious about the contact of this mold. Skin irritations, dry cough, eye itching, sinusitis, etc problems are commonly seen in those people who remain within the contact of black mold for a long time.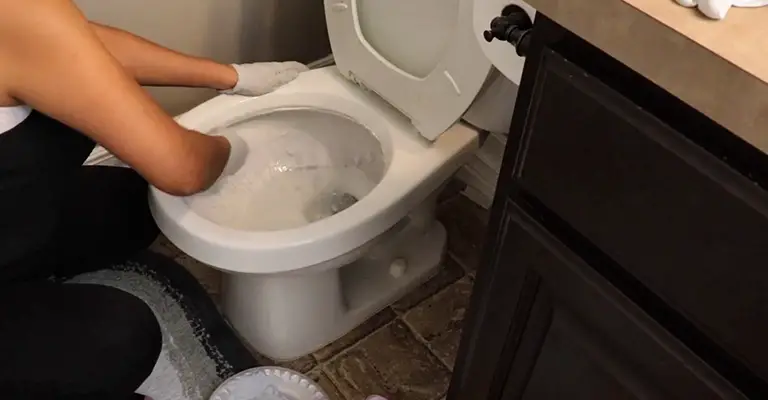 How to Prevent it From Growing?
You should take a set of preventive measures to restrict black mold to grow. Firstly, clean your toilet regularly using strong cleaners like bleach, detergent powder, or toilet cleaner. You can also spread some bleach inside your water reservoir and flash tank which will resist the growth of this mold perfectly.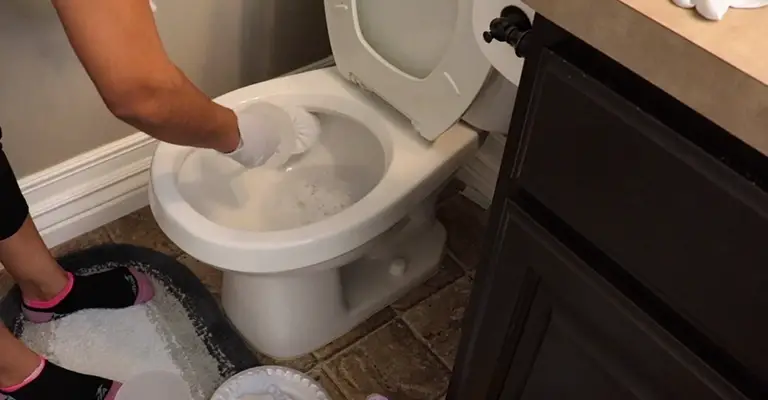 Natural Ways to Remove Black Mold
Vinegar is the best natural way to clean black mold. It also hinders the further growth of black mold. As vinegar is equipped with a high density of acetic acid, it kills black mold totally. You should pour pure distilled vinegar in a spray bottle and then spray it on the mold properly and then give time to work.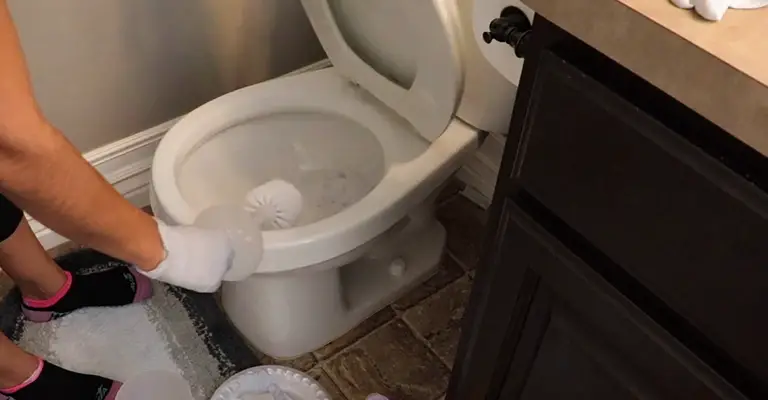 The Best Way to Remove Molds
Surprisingly, the best way to remove black molds from your toilet is vinegar. As an alternative measure, if you use bleaching powder frequently, then the black mold of the toilet will adapt to it. This adaptation will make it substantially stronger and further removal will be very much laborious.
In terms of vinegar, it can penetrate up to the deepest membrane of mold for its chemical structure. This helps the vinegar to clean up the mold totally. This alcohol-acidic solution also makes the surface acidic which saves the are from further mold invasion.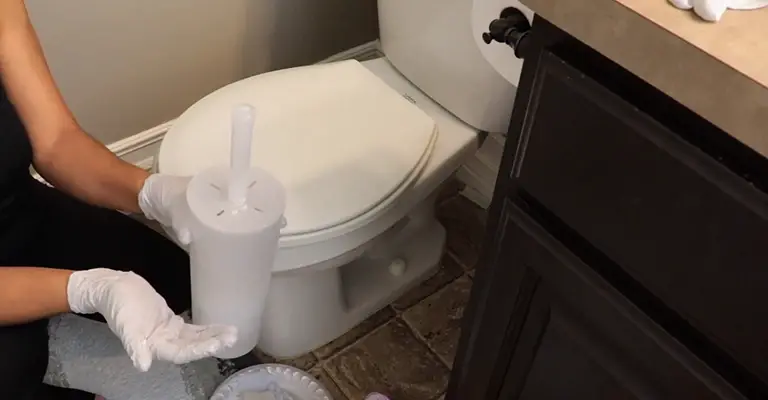 Final Words  
Black mold may have the size of the tip of your pen, but it has the potential to cause great damage to both of your health and properties. It causes substantial damage to your wooden or painted surface. Keeping these aside, you can have serious health injuries unless you treat them profoundly.
You can use both bleach or distilled vinegar to remove the black mold of your toilet bowl but there is a preference too. If the overspread surface of your toilet bowl is porous then you should use vinegar. But for the plain surface, you can use bleach to kill black mold properly.