Hi there,
Welcome to my online home, thank you so much for stopping by to check out my site.
I'm Dan Sulewski,
I'm 40 years old rough and tough, stay-at-home Guy with a wife and two young children. My focus is on interior design, decorating, and DIY projects.  Nothing is impossible to me when it comes to home decoration and remodeling.
My specialization is on plumbing stuff, worked a lot on bathroom fittings and accessories, but as I said nothing is impossible for me. lol! I am a DIY do it all guy.
I share my DIY and decorating experience and bathroom and toilet stuff on homegearkit.com. It's become my favorite hobby. But I certainly don't pretend to be home experts, I'm just trying to fix up my home with creative ideas. Though I have a plumbing certification, I never ever bring it forward.
On my blog, you'll find useful articles, guides, the best of things that contain well-researched info, and my honest reviews. It's very easy to find the information you are actually looking for. It's a perfect destination for home decor enthusiasts, interior designers, and those who are searching for DIY and home improvement ideas.
I had a passion for DIY, designing, and decorating my home. I always try to rebuild my home within a tight budget and it helps me to be creative.
For nearly 5 years, I've been blogging about how to bring affordable decoration to your home.
I always share my tips and tricks whenever I create or explore something new.
Like the other normal homeowner, I don't have a professional degree in interior design or a contractor's license. There is plenty of work to do every day.
When it comes to eating, I hate doing dishes and don't eat way too much sugar.
I love listening to people that they have found my site useful. So feel free to contact me via the contact page.
The Author
Who is behind the schene? Working here in HomeGearKit?
Dan Sulewski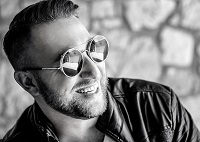 Dan Sulewski, working on HomeGearKit.com as a writer, editor, and researcher. I worked as a bathroom plumber for a long time. My job was to install and replacement of all kinds of bathroom fittings and accessories like shower and bathtub, bathroom sink or faucet, toilet bowel, toilet seats, shower header, towel bar, curtain rod, and so on.
I also work hard on home decoration, home remodeling, and other related works.
I am now working at homegearkit.com and make some living sharing his experience.
Feel free to contact me by e-mailing me at [email protected] or my home address is:
6737 S. Niagara Ct.
Centennial, CO 80112
phone number: 303-578-0078