A clogged toilet has been a real issue even for professionals with their unclogging and bathroom cleaning tools, techniques, and experience. Mostly, your toilet gets clogged with toilet paper, feminine products, kids' toys, small household items, or some other kinds of waste. Sometimes it clears itself, but most of the time it makes you give some extra effort.
Now, if you have your toilet clogged, you will need an easy and cheap way to unclog it. And we have found the method that requires a saran wrap is the best way to unclog your toilet. This particular method is pretty easy and cheap compared to the other common methods.
Methods like using a plunger, drain snake, hot water, bleach are kind of messy and sometimes you find a lot of trouble while doing so. But with this method that we are going to talk about, you will not need a lot of materials to quickly unclog your toilet. So, if the water level is rising, please do hurry, and let's get started!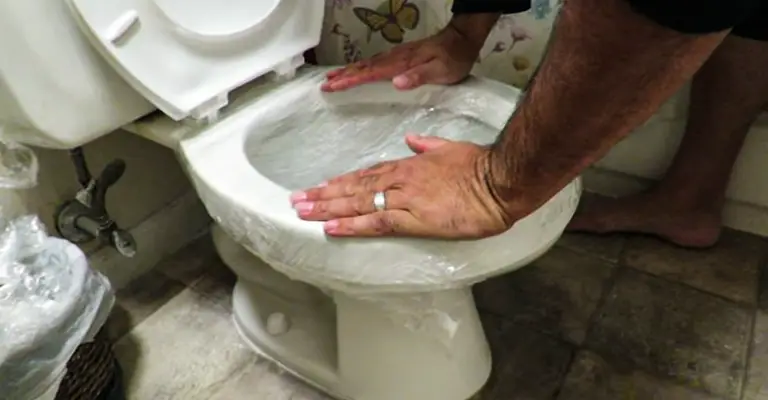 Required Materials
With this method, you will not be needing any other tools or materials if you have a saran wrap or a plastic wrap of any brand in the market. And this one makes this procedure easier and cheaper compared to the other tips and techniques.
How to Unclog A Toilet With Saran Wrap?
Some easy steps to get rid of the clogged toilet are given down below. Please try to go along with them.
Step 1: Uncover your toilet by lifting the lid.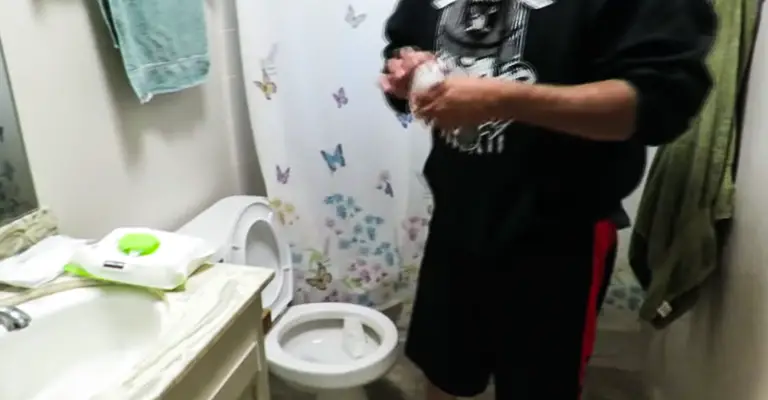 Step 2: Wrap your toilet bowl with the plastic or saran wrap. Please check if the saran wrap cover is airtight or not. Without the airtight cover, the procedure can not be completed.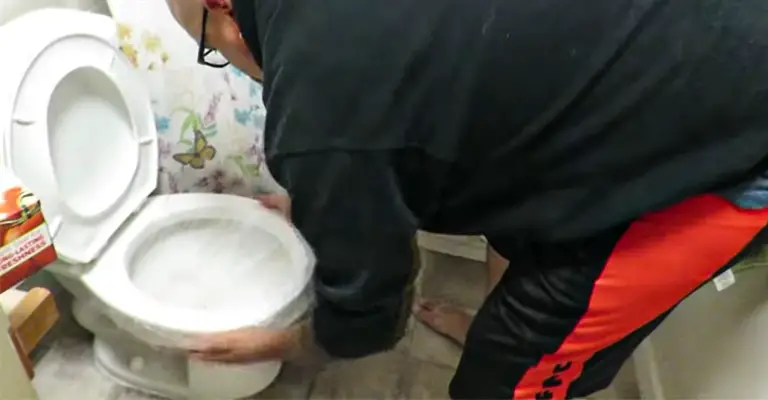 Step 3: Push the plastic cover with both of your hands. This way the air trapped will push the water underneath the cover and the paper or other waste will be forced to go down with the water.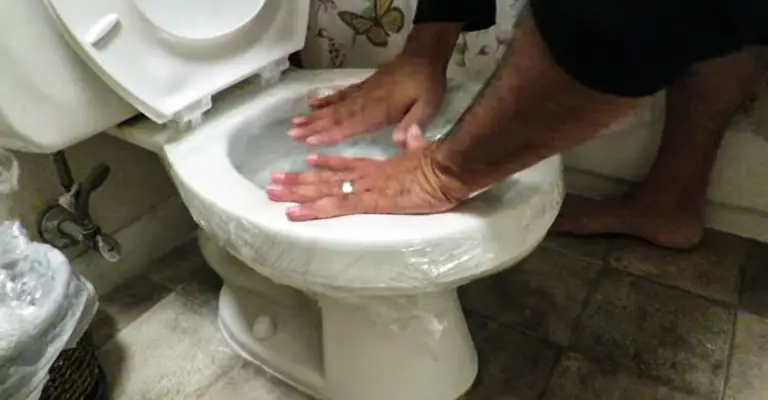 Step 4: Give it a good flash.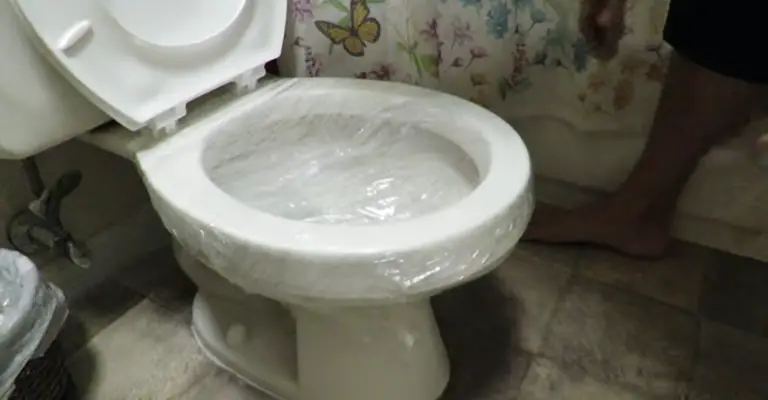 Step 5: Push the cover again. Remember not to push so hard that it tears the cover and makes it leaky.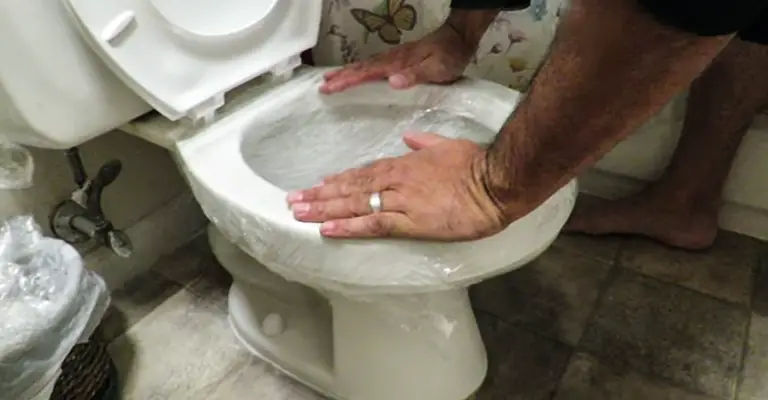 The toilet should be unclogged in no time. But if not, then try and repeat the same steps. Even then it does not work, look at the wraps, if it's airtight or not. If not, then remove the old cover and redo step 2.
To guide you in a better way in this regard, we are sharing a youtube video link that will be a great help for you.
Safety Measures
Before starting the procedure, make sure that you have shut the water to your toilet off. Cause if you leave it flowing into your toilet, it will end up flooding or overflow due to some accidental flush. At that time, unclogging your toilet with saran wrap will be pretty hard for you and messy as well.
To turn the water to your toilet, look for a valve mostly located to the back of the toilet on the wall. You will find it more or less 12 to 15 inches from the bathroom floor. After that turn this valve gently to the clockwise direction to the exact limit. And your water must have turned off.
Frequently Asked Questions
Q. How to unblock a toilet with cling film?
If your toilet is blocked, use cling film to unclog it (weird, but it works). You can do it this way:
Wrap your toilet bowl in cling film for 2-3 layers until it is completely sealed. Flush the toilet as soon as you are sure you have covered the entire bowl with cling film.
Press firmly on the bubble so that the air is pushed back down into the toilet and the cling film will start to bubble up. Your toilet will unclog itself due to the air pressure from the bubble – amazing, isn't it?
Q: How much saran wrap do I need to use?
Ans: You will just have to cover the toilet bowl. It should not need more than 5 sheets of saran wrap.
Q: Does the clogged toilet unclog itself?
Ans: Sometimes it does. Due to water pressure, a clogged drain can unclog itself. Same thing with the clogged toilet too. Besides, unblocking a slow draining toilet can be done the same way.
Conclusion
Using the plunger to unclog and solve all other challenges with your toilets is a tale of the past. Cause unclogging your toilet with the plastic or saran wrap is much easier and affordable.
So try and follow the simple steps on how to unclog a toilet with saran wrap that is mentioned above and save some time. Now, throw your plunger away because it is saran wrap time.
Related Resource: Creative and affordable bathroom decorating ideas