People are swayed to believe that any shower without a tub is a walk-in shower. It's not a step up or step-in shower, it's just "walk-in". And it's void of any door. So, you have to be careful about locking the bathroom shower. This makes complete utilization of space.
Fancy thing about walk-in showers is that in most cases you have a drying area, you can dry yourself when you walk out. No more dripping on the bathroom floor. Walk-in shower definitely makes your bathroom Pinterest perfect.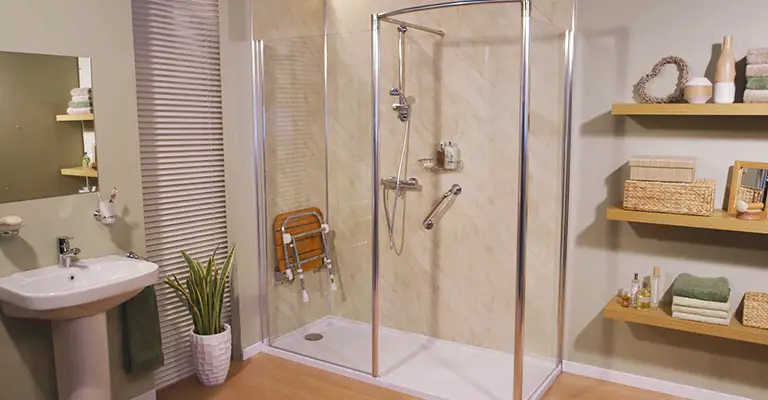 Advantages of a Walk-In Shower
Walk-in showers are all the facelift rage nowadays. The popularity of this shower is increasing day by day because of its versatile advantages. If you're looking for designs and setting up your bathroom or if you want a replacement, a walk-in shower can be a great choice. Here's the list of the benefits.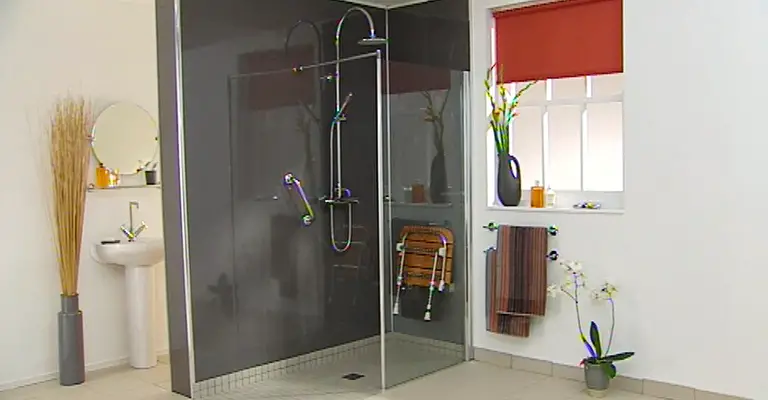 Easy Maintenance
Walk-in shower is easier to clean than a bathtub shower and a stand-alone shower as the latter two usually have corners and chinks where dirt can conclude easily. But a walk-in shower is spacious, has an affable slope, and is structured in a minimalist layout that works like a barrier against water and dirt.
This type of shower is capable of draining the water more quickly and efficiently. The kind of tiles used for this design is also helpful for easy cleaning. As there's less scope of dirt, it's simpler to clean. You also don't have to hassle for cleaning dirty shower curtains here.
Compatible
Walk-in showers provide a large coverage as it's compatible with any type of bathroom. Whether your bathroom is small or large in area it doesn't matter. You can facelift what you own and enjoy.
Barrier-freeness
You don't have to use a shower curtain or a shower door for this shower. That makes it easy-built and creates an illusion of space. As this shower is just another piece of the same area in the bathroom, you can use the same tiles you used in your bathroom for a walk-in shower.
Convenient Installation
Usually, traditional shower drains are placed in the middle of the shower and sloped in four ways towards the culvert. Creating this type of drains is more difficult and time-devouring but in a walk-in shower linear shower drains are used. In that drain, only one slope is needed. So it's easy and convenient to install.
Freedom in Design
One of the most amazing aspects of a walk-in shower is that it allows freedom in design. That's why most modern bathrooms consider this shower. You can choose any type of showerhead. You can also design with any glass panel you prefer. The same goes for mirrors though fogless shower mirrors would be the smartest of choices.
Durability
A walk-in shower is comparatively more protected from wear and tear than traditional shower systems. As they work with fewer parts than regular bathtubs or showers, there aren't many scopes that can cause problems. With easy maintenance, the materials of the shower can last quite long.
Accessibility
If someone of your family has maneuverability problems, walk-in showers can be a great solution. It's out of saying how difficult it is to step in and out of the bathtub or any extra shower with a wheelchair. But in a walk-in shower, there's no need to step over a high ridge. So old members and someone with wheelchairs don't have to be dependable.
Disadvantages of a Walk-in Shower
Though a walk-in shower can be an elegant touch to your bathroom, there are some disadvantages you may consider. The list of drawbacks is given below.
Slip Hazard
Because of being an open shower, there's a big possibility of water splashing into the other areas of the bathroom. So it can make your bathroom a litter. Water gets out and assembles on the floor. It increases the danger of slipping off while coming out of the bathroom. Shower shoes may take a whack at resolving it.
Lack of Solitude
A walk-in shower lacks a door, in other structures, they are made of glass walls. That means, only one person can use it at a time. For some commercial spaces where many people use a common bathroom, this type of shower is not preferable.
Increased Moisture and Humidity
This open shower allows hot air of hot water to freely roam around the whole bathroom as there's no barrier in between. it creates a less comfortable area of showering. The created moist environment increases the chance of mold.
Cold Shower
A walk-in shower is not capable of holding hot steams, especially in a spacious bathroom. If you shower quickly, then this point won't be a problem. But if you are fond of late showers and catch a cold easily, this point can be a great disadvantage. Mostly for cold weather, it's difficult and less enjoyable to shower in a walk-in shower.
Expense
If you're looking for a low budget bathroom design, a walk-in shower can be a big no for you. It may look simple but high-quality glass and construction are needed to set this up. So the cost is also high.
Your Freedom
As said before one of the biggest advantages of a walk-in shower is its versatility to cope with designs and structures. You can easily pull up any design with it. No other shower may offer you the amount of freedom you'll get in this shower.
Size
A standard sized walk-in shower has a length and width of respectively 170 cm and 70 cm. This size is enough for a bathroom having a standard space. If you have a larger bathroom, then it's a plus for your designs and set up.
Tiles and Color 
The selection of tiles and its color is totally up to you. You can use small or big tiles, there's no obligation. You can use the same tiles you used for your entire bathroom in the shower or you can also do it differently from the rest of the bathroom.
Boundary
You can leave your walk-in shower open in the way it is or you can set up a glass panel or glass blocks on one side or every side. You can also use a glass door or anything else as you want as a boundary.
Shape
When it comes to the shape of the shower, you also have the freedom in it. You can choose any geometrical shape for your shower. It can a square, rectangle, or hexagonal line. Moreover, if you have extra space in your bathroom, you can even set a curved wall. But remember to keep 30 inches walking arena between fixtures.
Benches or Shower Chair
According to the ADA aka American with Disabilities Act suggests adding a bench at one side of the shower or a reel-in shower chair for the people having mobility challenges. Building a floating shower bench will be very advantageous in this case. You can set it like the way and design you want. It will also increase the look.
The Cost
Different parts make a full walk-in shower. It depends on how you're setting up each part. There's a range of costs and quality in every part. This shower mainly includes a shower stall, custom shower, shower door, new faucet, and plumbing.
Adding both costs of labor and materials, these parts cost respectively $700-$1600, $1000-$3000, $600-$1350, $50-$900, and $600-$1600. But if you have a low budget, you can exclude some parts. The least expense of a walk-in shower is about $750-$800 and the amount of higher expenses is more.
Usually, a high budget walk-in shower costs $2500. It's expensive as the shower pan is made of concrete by hand, then it needs a membrane and is pursued by tiles. Extra plumbing is also required for directional faucets. If you go for a professionally set shower, the cost can rise to $15000 or more.
You can go for a full shower unit or you can go for a shower pan or shower base. The full shower unit includes everything mentioned above, but the shower pan is only basic. As a result, the installation of a full unit costs more than building a concrete shower pan. Also, cost varies if it's being remodeled or newly installed.
Installation Process
The installation of a walk-in shower may seem difficult in the first place. But if you follow the steps properly, it will be simpler. Here are the steps of installation given below.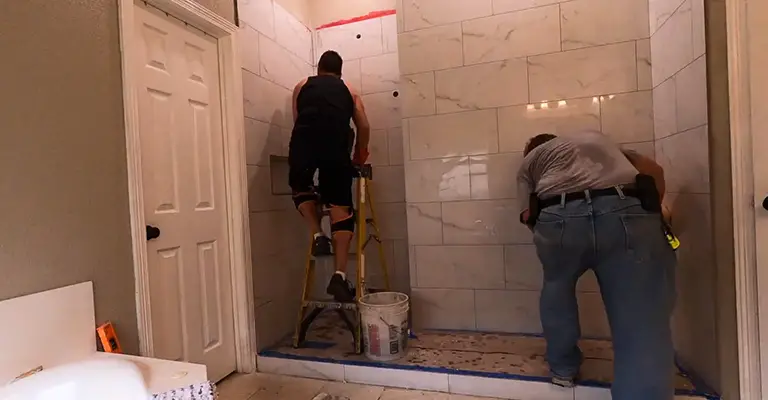 Step 1: Annihilation
You can do it yourself. But if you're new, it's better to take help from the professionals. First, turn off the water supplies and cut off the water accessories. Then take a normal drywall jab saw and a poke bar in your hands to demote the drywall. You can remove the bathtubs by detaching the clips.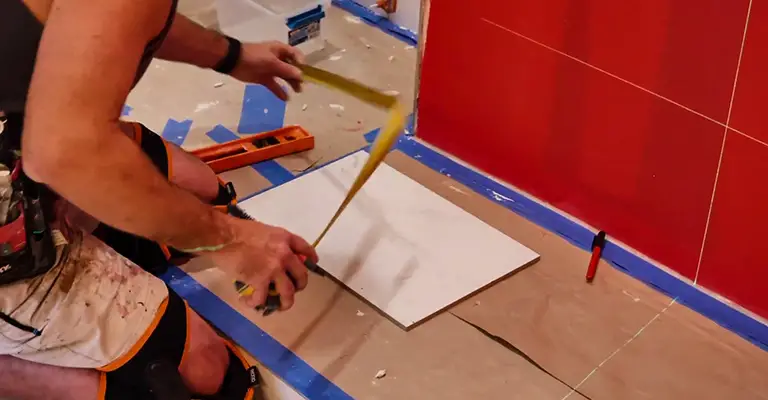 Step 2: Add New Framing
If you don't have enough space in your bathroom to set up the desired walk-in shower then you can add some extra space for a new wall framing. You can take a tool of the area from the attic or closet room beside. It will help to create a beautiful design of shower later.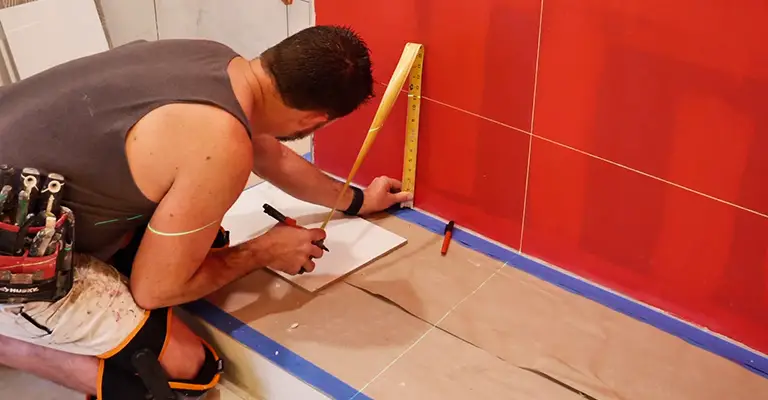 Step 3: Determine Supply, Nozzle and Light Line
If you can work with the line already set then there's no need for any additional work. But if you need to set a new line contact with the professionals and set the water supply line for the showerhead, position the drains with installing multiple faucets. If you want to set a shower light, contact the electrician.
Step 4: Install Wallboards
This step is not compulsory if you want to set a prefab unit. You can install moisture-protective wallboard usually made of concrete over the wall framing.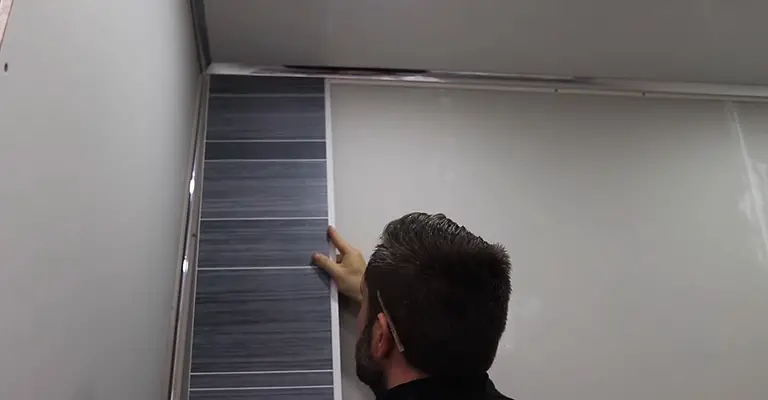 Step 5: Install the Shower Pan
It's a very important part. You can use a prefab pan which only requires to set in place and connect to the framing. But for a custom shower pan to get the perfect drain slope use hand-formed concrete. Then add the waterproof membrane to protect it from leakage.
Step 6: Set the Tiles
You can use tiles or other materials to set the shower wall. Choose the favorite tiles for your wall and seek help from the workers.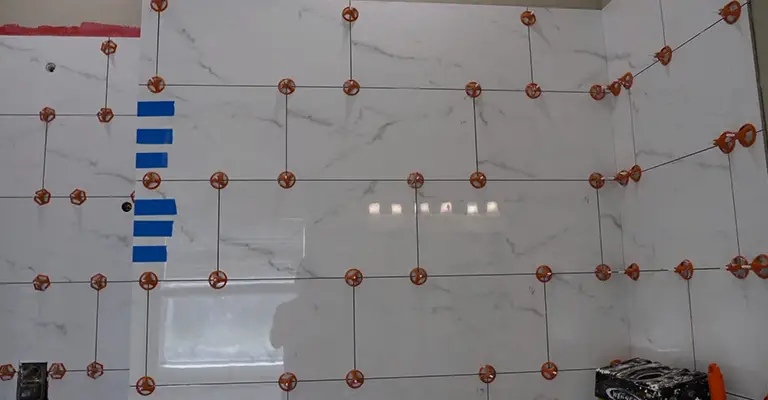 Step 7: Add the Fixtures
After all, the basic works now put the fixtures such as faucet spray heads, showerheads, nozzle handles, and the drain cap.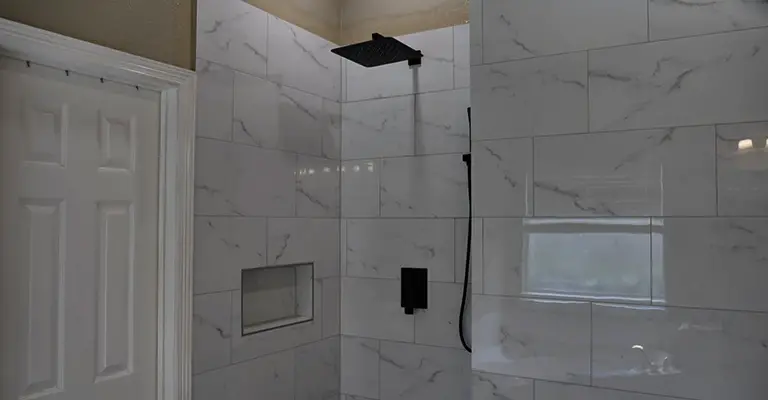 Step 8: Install the Enclosure
This part is your wish. If you want to bound the area, install a glass panel around the shower or one side of the shower. You can use any other material you want as well.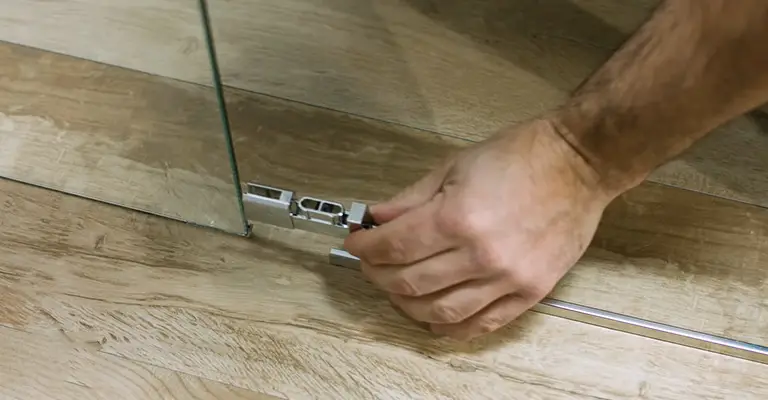 Should You Care About Having a Walk-In Shower?
If you are about to set up a new bathroom structure, you should consider a walk-in shower. It may provide you a very satisfying clean look at your bathroom. If you are already in use with a bathroom design and facing the problems of wet bathroom, space, and maintenance problems you should also care about the shower.
But if you don't can't afford any extra expense then it's better to look for a less costly type. If you're a busy person and don't have time to clean every inch of your bathroom regularly, a walk-in shower can work as a blessing for you.
Conclusion
It is said that the bathroom upholds the zest of the owner. Living in the modern era, a walk-in shower can be the symbol of elegance, style in your house attire. A walk-in shower can change the full look of your regular bathroom in a very simple yet noteworthy way.
This article provides every important basic information you need to know before thinking about setting up a walk-in shower or doing a renovation. Consider the costs, advantages, and disadvantages before jumping into a decision. Hopefully, you'll get a proper idea and take the steps needed.