For shower snobs around the world, nothing is better than a satisfying long shower after a tiring day. And the perfect showerhead only makes it better. During the past few years, many types and models have emerged into the market as people are continuously trying to find the right showerheads for their own.
Follow us as we make our way through the different types of showerheads that can cost from a few bucks to some high-end ones.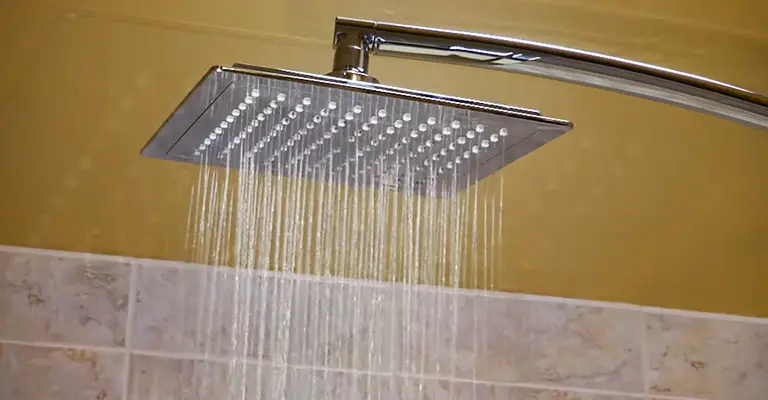 Fixed Shower Heads
Fixed showerheads are the most commonly used showerheads all over the world. Most houses have fixed showerheads because of their cheap prices and easy installation method. They are usually smaller in size than other showerheads and mounted onto the wall permanently.
The size of the heads can range up to 5 inches. But there are much smaller ones in the market which are less expensive than usual ones. Being pretty cheap, these shower heads don't come with many features and functions. In most cases, you can change the direction of the water.
However, the height of the head cannot be adjusted so it might be inconvenient to use on babies. But, some of these are multi-functional and allow you to change the spray pattern to your likings.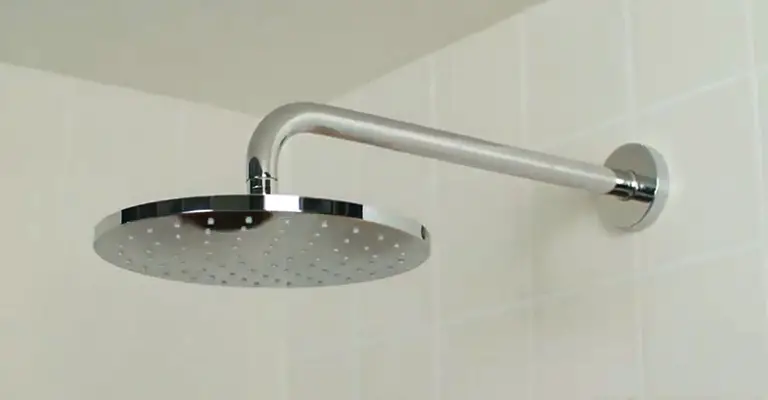 Rain Shower Heads
Rainshower heads are very similar to the fixed showerheads. In fact, they can be considered as a slightly upgraded version of the traditional fixed showerheads. While the traditional types are generally mounted on the wall, these showerheads can be mounted on the wall or the ceiling.
As the name suggests, rain showerheads give you the satisfying experience of showering in the rain. They are usually larger and cover a large area to even out the water flow. You can also control the coverage as per your wish but mostly the diameter ranges around 6 inches and more.
The installation process is generally very short and simple. However, in some cases you may need to do some plumbing work to fit the pipes through your ceiling. Even if you can't do that, you can still use an overhead shower arm. These arms can extend between 12 to 16 inches and you can also adjust the height of the heads.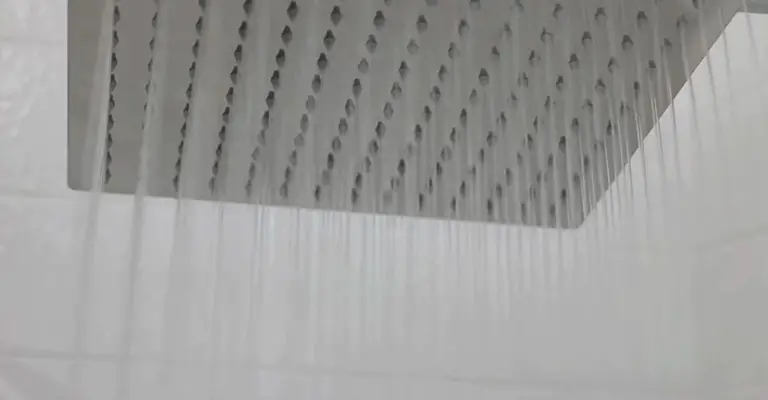 Handheld Shower Heads
Rather than having a fixed shower, if you prefer having a versatile option, then a handheld shower is most probably the right option. These models are very flexible and provide a lot of extra benefits. 
You can buy these showerheads as a package. The package contains a holder to hold the showerhead in place and a detachable hose to give it the required flexibility. So you can easily keep it steady and use it as a fixed shower. Or, you can also take it off and use it more comfortably.
The hose length can differ according to preferences. However, standard models generally come with hoses around 5 feet long. You can also buy only the showerhead without the other accessories if you already have the holder and hose. 
Moreover, there is some upgraded version as well that can control the water pressure to use it as a massage kit.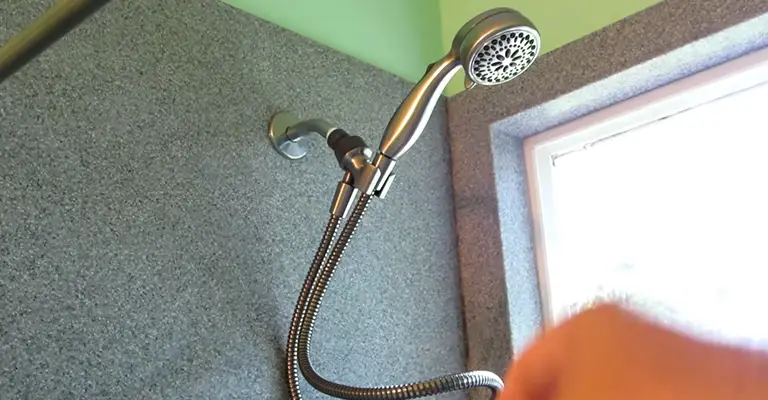 Filtered Shower Heads
Depending on the area or place, the filtered showerhead has become very popular in the past few days. Usually, if you live in such an area where the water is not clean enough, these showerheads are a great option. They clear out the excessive minerals from hard water and reduce scale, chlorine, and sulfur in the water.
Most of the renowned brands of filtered showerheads are certified by NSF to meet the required quality. So make sure to get one that meets the NSF quality standards. Culligan WSH-C125 filtered shower head is a quick suggestion that utilizes the features effectively. Such products also help to treat health complications like dry skin and frizzy hair.
However, the filters that are used to filter the water need to be replaced every six months as it gets damaged or worn out eventually. So buying one that has an easy replacement is a good idea. Also, some companies make good quality filter replacement so it's not that hard to get it changed.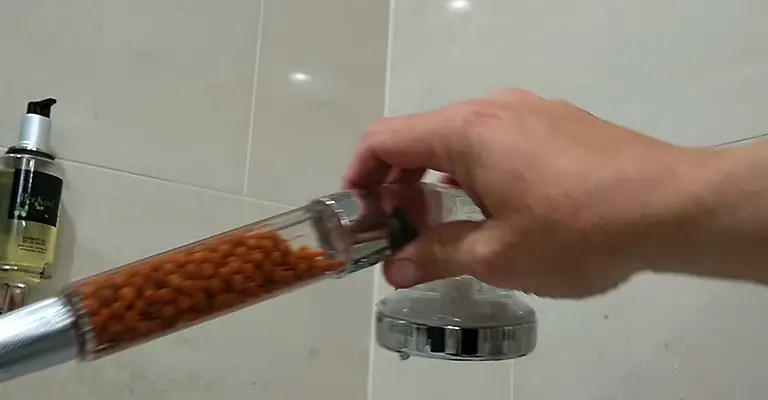 Dual Shower Head
A dual shower head is a combination of a fixed shower and a handheld shower. In the morning when you need a very quick shower, these kinds of showerheads come in very handy. Moreover, this can be the perfect tool for couples who like to shower together or parents to take a shower with their kids or pets.
The installation process of this shower head is very easy as it includes the same process used for a fixed and handheld shower. However, the fixed shower gives a larger spray area and the detached one gives even more spray area to the unreachable parts of the body.
For a big family, the showerhead can provide a different personalized experience to different members of the family. Also, it's usually lasting and flexible to give years of continued showering experience. Moreover, some manufactures have added a raindrop and messaging feature to enhance your showering experience.
Now there is one drawback, which the water pressure decreases when you use both the showerheads at the same time. And, it depends on the size of the heads. The bigger the size of the fixed shower, the lower the water gets. However, you will get an average of 2.5 GPM.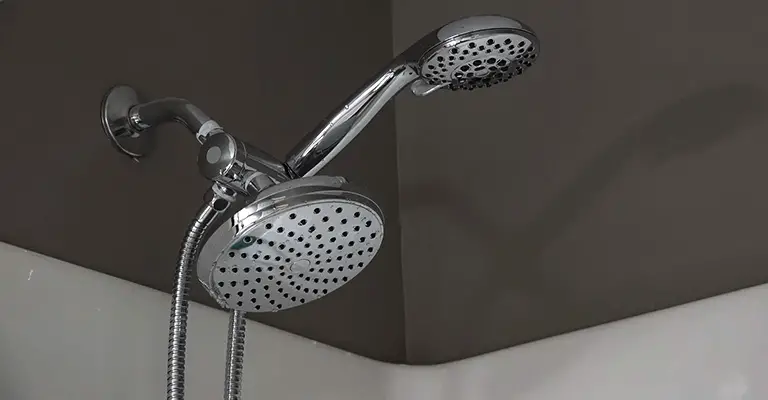 Ceiling Mount Shower
If you want to give your bathroom area a luxurious finish and a sense of classiness then no shower is better than the ceiling mount showerheads. It gives your bathroom a great finish and provides a good quality shower time. 
These showerheads are comparatively of larger diameter than most other showerheads. So the water flow is evenly distributed throughout the whole coverage area. Besides, the waterfalls are in a straight line keeping it in a small area so the whole bathroom isn't poured with water.
Its also easy maintenance as the holes don't get clogged easily. You can clean it every few weeks. Some of them also contain water filters. 
However, the showerheads got some drawbacks as well. You can't use it in a place with low water pressure and the powerful stream of water landing on your head all times may result in hair loss. Also, the installation cost and price is a bit expensive.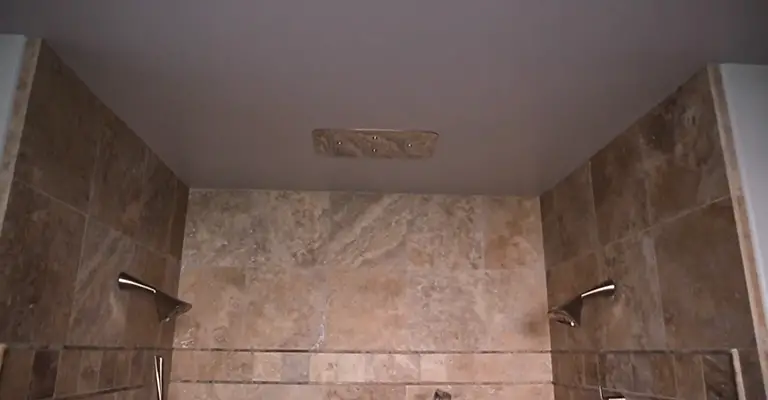 Low Water Pressure Showers
As you can guess, low water pressure shower heads are those that are made for places with low water flow. Even a few years back, these types of showerheads were unheard of. However, modern manufacturers have found a way to utilize the water in the best environmentally friendly way with these showerheads,
This showerhead increases the water pressure in a manner that gives you a spa-like experience without increasing your water bill like crazy. Some also have features like rain spray and massages. The GPM rating is usually lower than 2.5. Ones having as low as 1.5 GPM are tagged ultra-low-flow.
The installation process can seem a little costly compared to other types of showerheads. However, it makes it up for that by saving you from those costly water bills in the long run.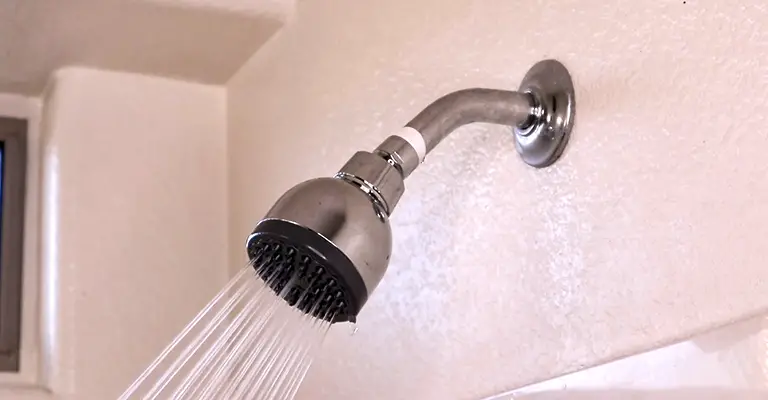 High-Pressure Showerheads
Unlike low flow showerheads, high water pressure shower heads are made for places that have natural high water pressure. These showerheads take the concept of a relaxing shower to another level with its wide range of different features and functions. 
Generally, they are equipped with a massage spray feature to help relax your muscles after a long tiring day at work. However, some of them also have the needle spray function to wake you right up in the morning. Besides, it takes very little time to take a shower with this tool which results in using less water.
This model of showerheads is generally in the expensive price range. So if you are a person who doesn't mind spending a little more money in exchange for a satisfying shower experience, this is a great catch.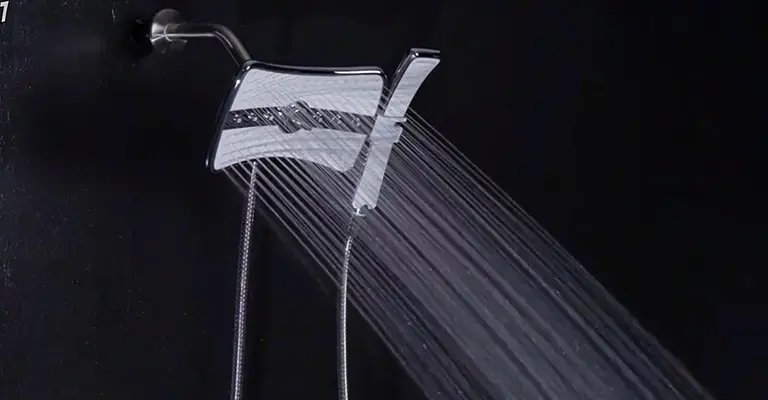 Shower Panels
 If you are a shower snob and looking for a high-end model to give your bathroom a luxurious addition, then shower panels are the perfect match for you. Not only they look elegant, but also they come with various features like temperature control, water spray from different directions, and massage spray. 
These types of showerheads are a bit costly but are very low maintenance because of the way they are designed. They don't clog often like other types and gives a nice rinse to your body despite the small size of the head. However, the installation cost is also comparatively higher.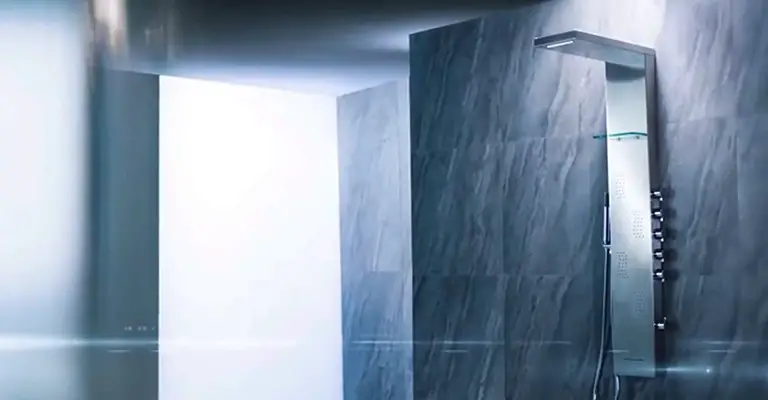 Led Showerheads
Adding some LEDs in your bathroom to spice up your shower experience and heighten the mood is not a bad idea. Keeping this in mind, manufacturers have come ahead with a cool futuristic showerhead that includes LEDs. The lights change their color according to the temperature.
The lights are generally powered by the running water so some of the models don't even need batteries to light up the LED. It also features some high-end functions like hydro mist, power rain, etc.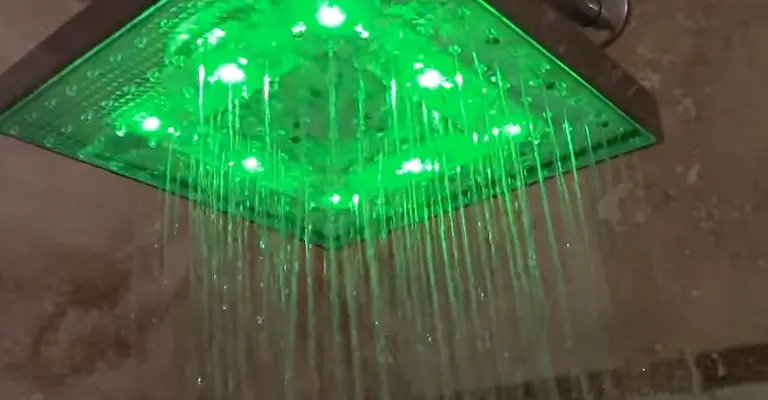 RV Showerheads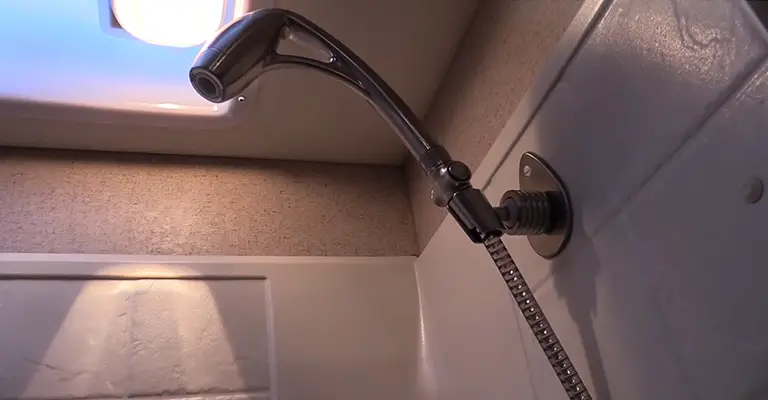 RV showerheads are simply showerheads that can be mounted on an RV. For those who frequently like to go around in their RV, it's like a second home. And to make your stay more enjoyable there are no better options than an RV showerhead. A good quality RV showerhead will go a long way if you use it properly.