The flow restrictor on modern shower heads is designed to save water. Per regulation, water should not be dispensed more than 2.5 gallons per minute through a showerhead. But what can beat the relaxing feeling of taking a great shower after a hard day at work? A flow restrictor might save you money on energy bills in the long run but may not provide you with the most relaxing shower experience.
Therefore, whenever you feel like increasing water flow, you can choose to remove the flow restrictor if the showerhead dispenses insufficient water.
Oxygenics is one of the leading brands who manufacturers high quality showerheads. They have a very satisfied customer base because of their technology. If you own an Oxygenics showerhead and want to remove the flow restrictor from their showerhead we are going to demonstrate how you can do that below.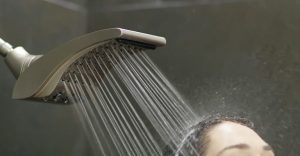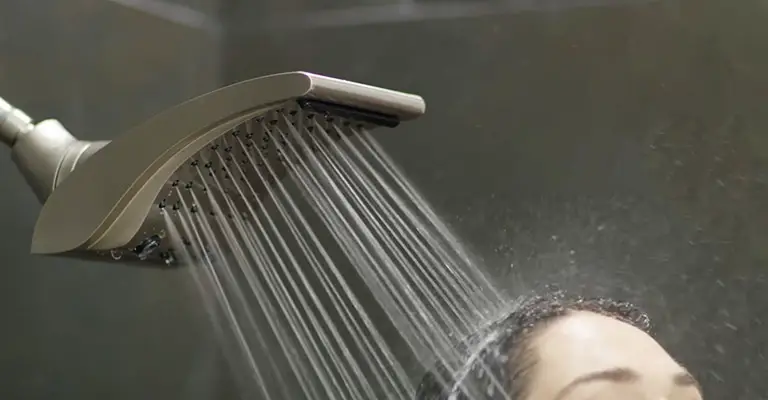 What Does a Flow Restrictor Look Like?
A flow restrictor is just a circular plastic piece with one or multiple small holes in it. It guides the water flow from the hose to the showerhead through those holes and ensures that the water flow is not excessive. Most showerheads' flow restrictors are white. It sits right underneath the rubber washer.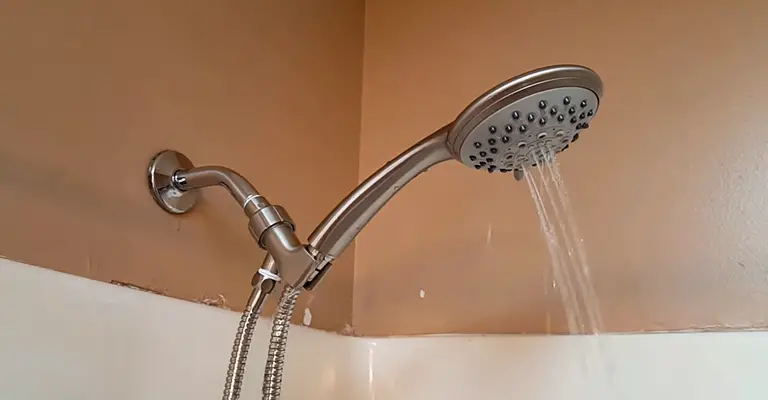 What Are the Different Types of Showerheads?
The most common type of showerhead found in households is the traditional wall-mounted showerhead. They point at an angle at the spot where they pour water. Somewhat similar to these are the handheld showerheads. The added feature they provide is the versatility, because of a hose attached to the showerhead.
Another type are the rain showerheads. They fall under the fixed shower head category, which means you can't move it around. They are fixed at the top of the shower with a fixed water pipe attached to it. They point vertically downwards perpendicular to the shower floor.
Another common type of showerhead is the ceiling-mounted showerheads. They are attached firmly with the ceiling with no visible water pipes. They also point vertically downward. However, they are one of the premium tier products and give your bathroom a luxurious finish.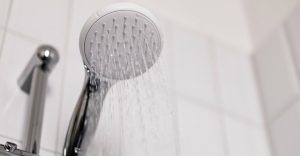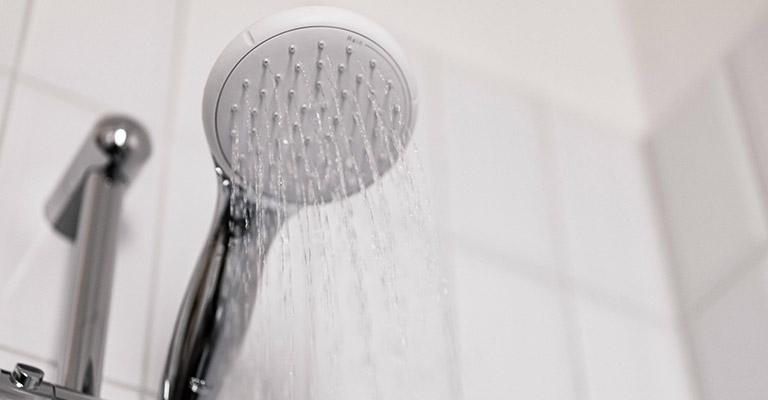 Here are some quick insights into the different Oxygenics shower head designs. The brand offers a range of shower heads that are all built for a unique, powerful, and water-saving experience. They deliver high efficiency with the inclusion of flow restrictors and allow you to customize your shower spray settings accordingly. You will find various commercial-grade options to choose from. We really like the intuitive SmartPause feature – enabled at a click – that slows down the full water pressure to a gentle stream instead of shutting off the flow entirely. This makes a great safety aspect when you use hot water, as the continuous but limited trickle avoids the dangers of hot water building up behind a closed valve.
Features such as SmartPause ensure easy and smooth transitions between multiple water spray settings so that the shower head function stays efficient and safe the whole time. Various other ergonomic additions and settings are available for you to choose from. The following products are some popular shower head designs by Oxygenics, featuring the flow restrictor and customizable shower head surfaces for perfect results.
1. Fixed shower heads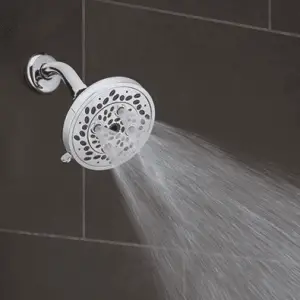 The fixed shower head range from Oxygenics includes several versions like Infuse, TriSpa, Marvel, PowerSelect, PowerMax, and PowerMassage. You will find multiple spray settings such as Multi Oxygenics, Mist, Massage, FocusStream, SmartPause, and WideStream for a completely personalized pressure flow. These fixed shower heads use WaterSense technology and flow restrictors to limit the amount of water you use, which is exactly why removing the flow restrictor from Oxygenics shower heads will increase your water usage and bills. The fixed designs also include the unique SkinCare with Comfort Control shower head. It delivers high pressure in a compact shower head that uses less water without restricting power.
This makes a good alternative if you do want to keep the flow restrictor intact.
2. Handheld shower heads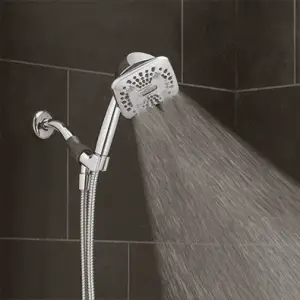 Handheld designs by Oxygenics include PowerWave, PowerBlast, ComfortSpa, and other models. They feature a Pendulum spray setting that creates oscillating streams of water for a royalty-level shower experience. Other available settings include WideStream, FocusStream, WideStream + FocusStream, and SmartPause. They all provide generous spray coverage at different speeds and pressure, and you can transition smoothly between settings with just a click. Oxygenics handheld shower heads come in long stainless steel hoses and easy height adjustment options, often with a non-slip rubber grip for added comfort
3. Combo shower heads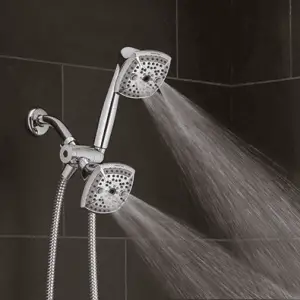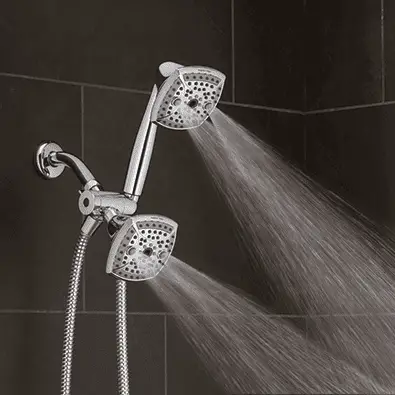 These combo shower heads from Oxygenics combine fixed and handheld designs into a convenient, 2-in-1 shower head. They have versions like the Rogue, TriSpa, Drench, and Spin + Advantage models. Since there are two shower heads, you will have to remove the flow restrictors in both of them if you are looking for increased pressure and water flow. Combo fixtures are available in a variety of spray settings and have extra spray nozzles for maximum coverage. You will find arrangements that include the brand's unique SpinJets fixed bases that can be installed with any handheld shower. This category also has versatile RainBar and BodyBar designs that combine dual Oxygenics engines. The result is that you get just the perfect therapeutic shower massage from customizable fixtures and easy installations. Oxygenics combo shower heads are the perfect choice for personalization and comfort based on exactly what features you are looking for.
4. Rain shower heads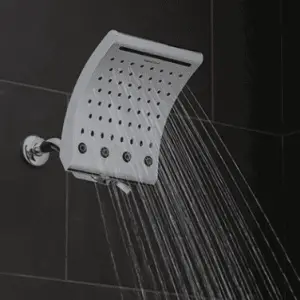 Oxygenics rain shower heads are like fixed shower heads except that they are much bigger and have a more generous arrangement of spray nozzles. They include Evolution, PowerSoak, Vortex, AllSpa, Curve, and other models. These shower heads have incredible attention to detail, enhanced ergonomics, and maximum spray coverage. They offer a luxury waterfall setting and also include Pendulum streams for a complete, spa-like experience in a modern home. Generally, these rain shower heads from Oxygenics have the largest surface area compared to all of the other shower head designs. So, the shower experience from a single rain shower head can easily outperform various combo installations. Flow restrictors in these shower heads ensure the highest water conservation level for your chosen setting, so if you do want full control over the water flow – hopefully assuming that you use other ways to save water! – read along to find out how to remove the flow restrictor from Oxygenics shower heads.
5. Specialty shower heads
Oxygenics has a range of specialty shower heads for categories like pets and RVs. The ShampoochPro, for example, is the perfect, pet-friendly shower head design for washing your pets. We love the built-in shampoo dispenser that adds shampoo directly to the water stream. The signature water-saving functionality from Oxygenics is enabled by flow restrictors and different spray settings that you can adjust between various performance levels. Regarding the flow restrictors, it will be wise to leave them intact if you have a hydrophobic pet! Other specialty shower heads have been built considering on-the-go applications like in RVs – so, there is always something on the Oxygenics catalog for anyone looking to upgrade their showers.
Should I Remove the Shower Head Flow Restrictor?
If you're happy with the water flow of your showerhead then no, you should not remove the showerhead flow restrictor. However, if you think you need more water from the showerhead or your showerhead is simply not working as efficiently as before, then you should remove the flow restrictor and give it a check.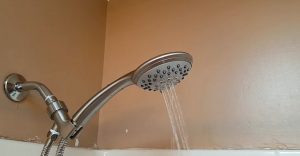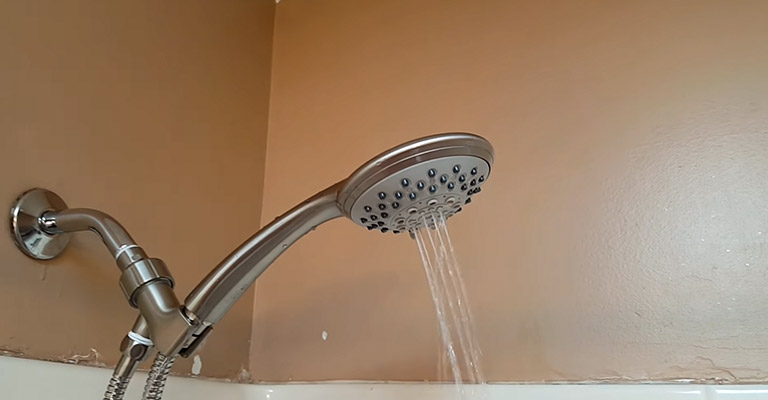 Before deciding on removing the flow restrictor, it is important to consider some key aspects that you will lose in the new installation. One such factor is the product warranty by Oxygenics, as discussed below.
Oxygenics shower heads come with a special, "NEVER CLOG!" warranty. This refers to the fact that the shower heads are designed for superior longevity because of their durable construction. They can withstand exposure to harmful factors like hard water/mineral deposits. Acetal resin is used inside the shower heads to prevent clogging issues from buildup and dirt. With Oxygenics, quality meets efficiency and both stand the test of time. As a result, the brand gives you a "NEVER CLOG!" warranty on each Oxygenics shower head, which is all you need to know about the Oxygenics craftsmanship.
This brings us to whether or not we should remove the flow restrictor from Oxygenics shower heads. Technically, yes, you can remove the flow restrictor in just a few DIY steps to achieve higher water flow. However, there will be some drawbacks of doing so in terms of reduced efficiency, more water consumption, lost warranty benefits, and compromised Oxygenics functionality. Investing in an Oxygenics shower head primarily means that you want to make the best out of its water conservation promise and innovative settings. So, trying to opt out of one aspect by removing the flow restrictor can comprise other features – and it might not work for all Oxygenics versions. The brand recommends not to remove the flow restrictor also because the removal can completely nullify your shower head warranty. The shower head fixtures, spray nozzles, and overall features may no longer work as efficiently as before – mostly because the whole Oxygenics system relies on reduced water flow and pressure. So, make sure that you fully understand the changes in functionality before uninstalling the flow restrictor. It is easy to use the DIY approach discussed below, but it should not come at the cost of your shower head's spray range and longevity.
How to Remove Flow Restrictor From Oxygenics Shower Head
While the water streaming technology and design of Oxygenics is unique and ahead of most competitors, the flow restrictor isn't that different from any common showerhead. Follow our steps below and you can also remove the flow restrictor easily.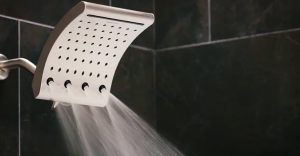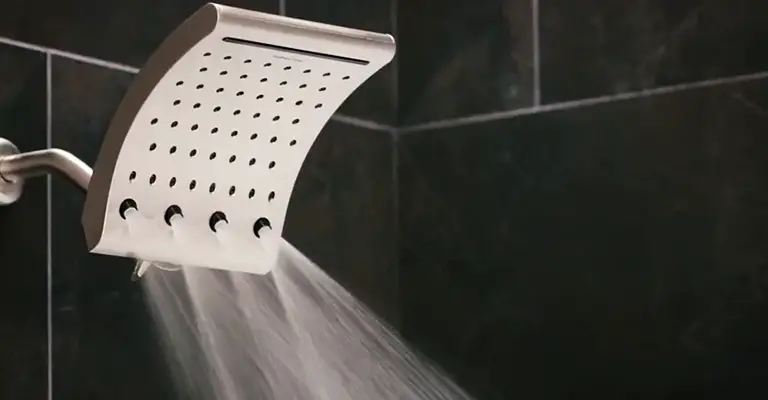 Dismantle the Parts
Detach the shower head from any pipe or hose that it's attached on. It should probably be attached firmly with the pipes by a silver-colored screw. Try rotating it anti-clockwise by your hands. If you can' do any progress you are going to need a wrench.
Before you grab the screw with the wrench, don't forget to wrap it with a clean piece of rag. Because the wrench is likely to scratch the silverware and it will ruin the look of the showerhead. The rotation pattern is no different here. So keep rotating it anti-clockwise before it's loose enough to take it off.
Depending on your fixed, handheld, rain, or combo style of Oxygenics shower head, the flow restrictor will be located differently. For example, fixed designs have a flow restrictor in the head itself or in the diverter that redirects water between bathtub faucets and shower heads.
Similarly, handheld designs have the flow restrictor in their shower wands. Oxygenics shower heads do not have metal washers; they include only rubber washers that you will have to remove before getting to the flow restrictors.
Usually, only the shower head needs to come off. If you think that you might need to remove the wall mount, RainBar, BodyBar, or SlideBar fixtures – whether it is for better access, upgrading, or installing elsewhere – then consider using any dull blade tool or a card to simply detach the shower head foam from its wall. These wall-mount attachments are installed using 3M adhesive, so the hardened foam needs to be removed as safely and cleanly as possible.
Get Rid of the Shower Screen
Not always, but often you'll find a mesh screen as the topmost layer of the showerhead. Take it off with your hand. No instruments are required here. The screen is provided to catch and filter any sediment or dirt from the water. You can try washing it too before using it later.
Remove the Rubber Washer
Locate and remove the black rubber washer that should be right below the shower screen. It can be easily done with your fingers but you may need to apply a little bit of pressure. If required, unbend a paper clip and pry out the washer.
Remove the Flow Restrictor
Put the straightened paper clip inside of the small hole of the flow restrictor. Then, pull the paperclip towards you making an angle such that the flow restrictor will feel pressure from underneath. If the paperclip is not strong enough, you can try a pair of tweezers and repeat the same process.
You have another option that has the risk of damaging and even shattering the flow restrictor. For this, you need to insert a half-inch screw through the hole. Naturally, the hole will be too small for it so you have to apply pressure. When a small portion of the screw is inside the hole, pull it and the flow restrictor should pop off.
From Fixed or Embedded Shower Head
For the wall-mounted fixed showerheads, the whole process is the same as above. There are no extra steps for them. Also, all the steps that we've provided are sufficient to remove the flow restrictor from the fixed or embedded shower head. In addition, if you're wondering how to remove flow restrictor from grohe shower head, this guide will prove to be useful.   
From Handheld Shower Head
The process of removing the flow restrictor from a handheld showerhead is almost the same as our described process. The hose is connected with the showerhead by a wand that has the screw that we talked about on the first step. Moreover, these screws can often be unscrewed barehand. So that makes it a bit easier too.
Put your shower head back together
Now that you have removed the flow restrictor by this point, the next step is to simply rewind everything you did – minus the flow restrictor part. Make sure to clean all the other accessories like washers and shower screens before returning them back to their original places. It is important to clean the washers, mesh filters, spray nozzles, and the internal shower surface to remove any dirt buildup for maximum results in your high water pressure goal. This also depends on your specific Oxygenics shower head model. You can use any DIY home cleaning ingredients like vinegar to wash the shower head parts and make them as good as new before putting everything back together.
Once all the internal parts are reassembled, you can seal the shower head attachment with adhesive or tape just as advised for your specific Oxygenics model. In most cases, you simply need to wrap the plumber's tape around the shower head and place it back into its wall-mount or hose. A final precaution would be to check for potential leaks in the re-installation, and you can adjust the seal as required to have a fully functional, leak-proof shower head ready to use. When in doubt, always consult the Oxygenics support team for proper instructions and advice, especially if you encounter problems in the updated setup.
Do All Showerheads Have Flow Restrictors?
Most of the showerheads that you'll find today have a flow restrictor in them. Thats why for those who have an Oxygenics shower head, it is important to know the process of removing the flow restrictor. This is kind of a modern technology that almost every shower head manufacturer is using nowadays. But older showerheads might not have flow restrictors.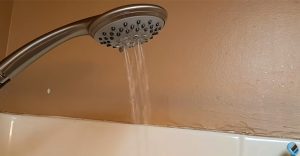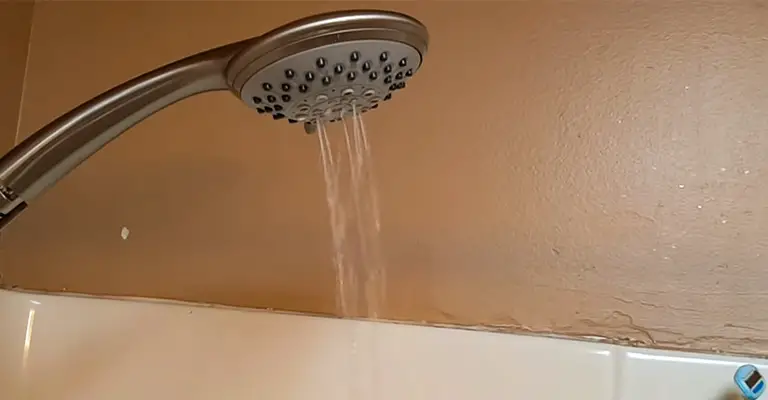 How Do You Increase Water Flow in a Showerhead?
Removing the flow restrictor from the showerhead is the best way to increase water flow in the showerhead. It is the only thing you can do in your showerhead that directly affects the water flow. Other procedures would involve the main water supply line but that's not related to the showerhead.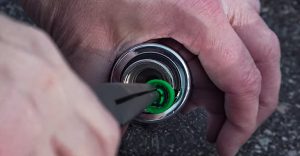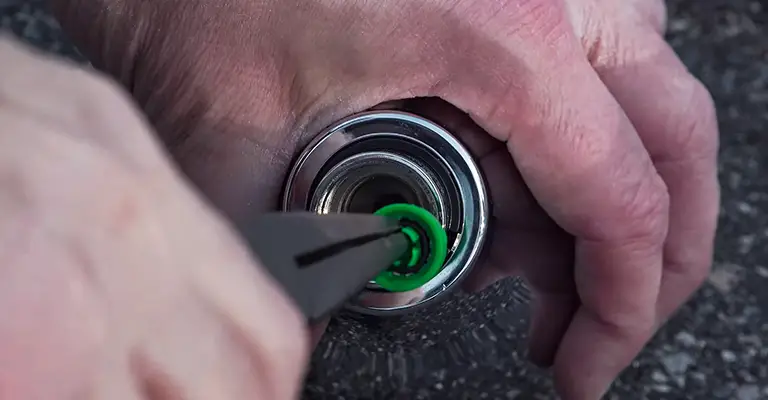 Frequently Asked Questions
Q: My showerhead is not providing any water at all. What should I do?
Ans: This can happen if some sort of sediment or debris came with the water and has blocked the hole of the flow restrictor. This can be fixed by dismantling the showerhead and cleaning the sediment or debris from the flow restrictor.
Q: Are there any other models of flow restrictors on the market?
Ans: Yes, there are lots of flow restrictors available on the market with different hole counts for better water flow. Whether your previous flow restrictor broke or you simply want a new one, the market has enough to suit your needs.
Conclusion
Having a shower restrictor interferes with the free flow of water, which is intended to be used both ways. Removing it allows you to have a stronger shower pressure and increase the flow. On the other hand, if you'd like to keep your utility bills under control, then you should choose the other way. Thus, water can be saved, while a healthier environment is built up.
For controlling water flow from the showerhead, most modern shower heads have flow restrictors. You don't have to worry about removing it if you want more water flow in your shower or to have extra water. We've put together a guide that'll make it easy for you.
Related Resources:
How to clear the clogged shower to increase water flow
Tips on drying your shower and keeping your bathroom healthy