When you walk into a shower you expect a rainfall, not some lousy drippings. And if that's what you're getting, it's definitely a clog in the shower. People usually end up calling the plumber thinking that removing a clog will be a humongous pain in the bum.
Despite this wildly popular propaganda, let's bust the myth once and for all. Removing the clog was never messy or complicated.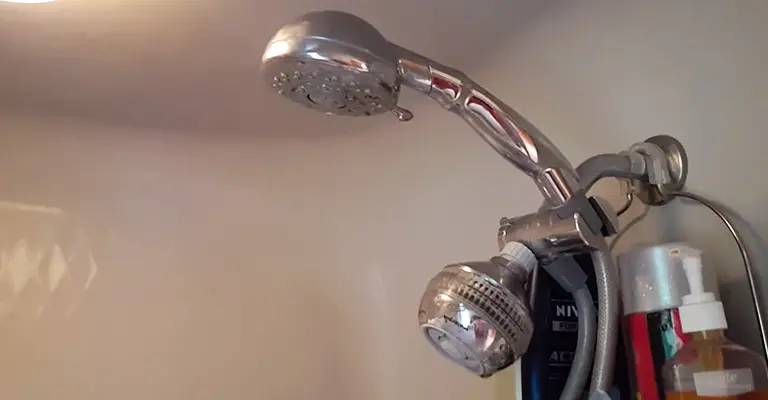 Few Effective Methods to Clear a Clogged Shower Drain
Though severe clogging may require a plumber's expertise, a vast majority of these problems can be solved using a few straightforward and simple methods. A few of these effective methods are: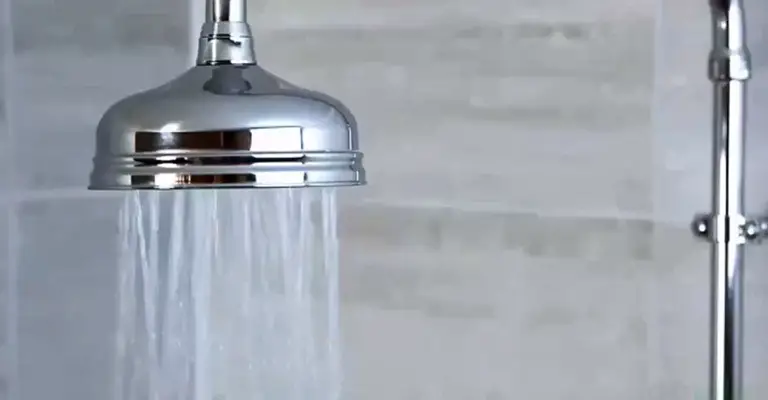 Pouring Boiling Water Down the Drain
Did you know that grease or soap holds the clog together? In those cases, hot or boiling water works as an excellent solvent. Pour the hot or boiling water down the drain a little bit at a time and the high temperature of the water will break up those soap scum and grime built up efficiently. This is even true for unclogging sink drains.
If the clogs reappear often, try to do this at least once a week to get the best result. However, this process may not work or only partially clean the blockage, if there is a lot of matted hair. Moreover, keep in mind that you should not go on this process if you have PVC pipes. The high temperature may loosen its joints.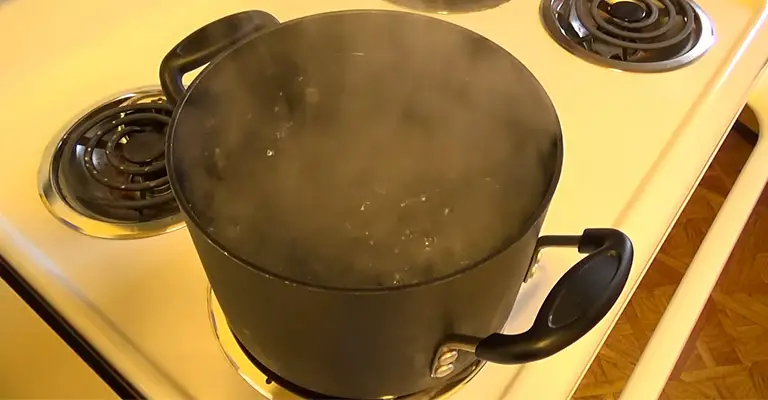 Remove Blockage by Plunger
Plunger, the most effective among the bathroom cleaning tools, can build up enough pressure to loosen the clog and force it down into pipes to drain that out. Still, if you are not getting enough suction, try lining the seal of it with petroleum jelly. Also, make sure to add a lot of water to the shower before using it.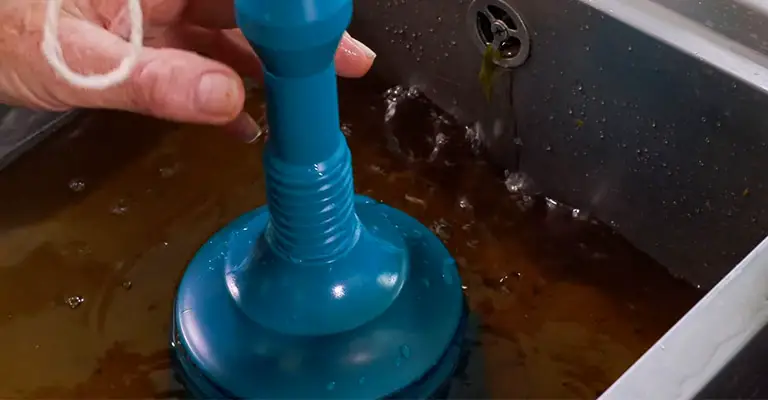 Use a Wire Hanger
This is probably the oldest yet highly effective method for fixing these problems. However, if the clog is made of sturdy elements like minerals, this method may not be the best. Besides, don't forget to wear rubber gloves to protect your hand from dirt as well as the sharp edges of the hanger.
Improvise the hanger by straightening it as much as possible and create a small hook about ¼ inches long at the end of it. Hold a flashlight with one hand to see where the clogs are. And with the other hand, draw the wire into the drain to pull out clogged hair or dirt. Repeat this until your drain is fully unclogged.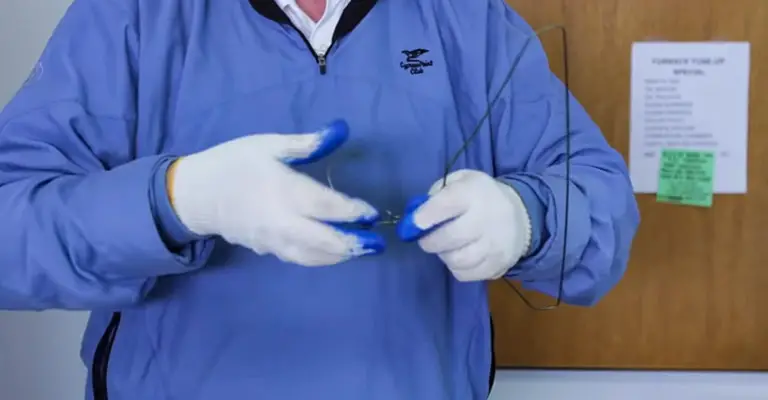 Try Chemical Drain Cleaners
Chemical cleaners are a lot stronger and a great alternative to natural cleaners. However, Some of these might be quite harmful to your skin and should be handled very carefully. You can find these in most hardware stores and supermarkets.
Be very cautious while following the directions on the package. Determine the right amount precisely and pour them down the drain as the instructions say. Make sure that you are doing these in a well-ventilated area and protecting your hands as well as eyes with gloves and goggles.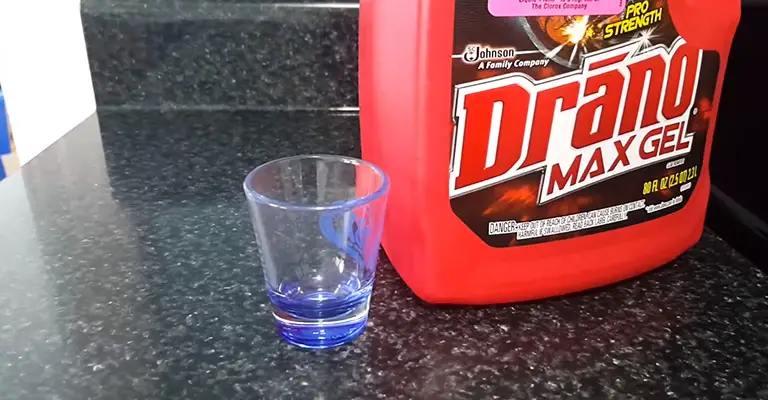 How to Unclog a Shower Drain With a Snake
A drain snake is a slender, long, flexible steel cable with a knotted part at the end. Push the knotted end of the snake into the drain first by turning its handle counterclockwise. Keep feeding the snake until you feel resistance or you cannot go forward. This will indicate that you have reached the clog.
Once you have reached the blockage, rotate the snake against the blockage. This action enables the tip of the snake to attach the clog and chop it away or spin it away. If a clog is a solid object and the head gets entangled with it, pull the snake out of the drain and dispose off whatever was clogging the pipe.
How to Unclog Shower Drain With Baking Soda
This all-natural method is a great alternative to harmful chemical products. Also, it won't cause damage to your pipes and is very easy to follow. Simply dump a half cup of it directly down the drain. Let that sit for a few hours and work to dissolve the blockage. Be sure to pour a lot of boiling water to clear out the drain.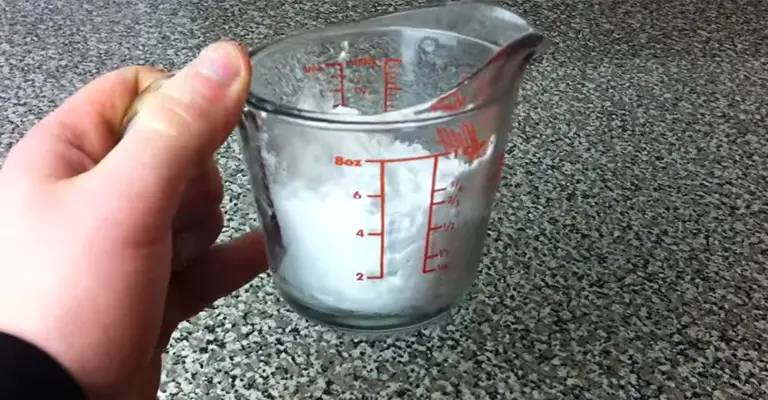 How to Unclog a Shower Drain With Bleach
Bleach is a powerful and toxic substance and cleaning clogged shower drain with bleach is highly effective. Carefully take some bleach into a cup and then pour it down your drain. Let that sit for about 15 minutes and wash the drain with boiling water. Don't leave that longer than that as it may tarnish your pipe.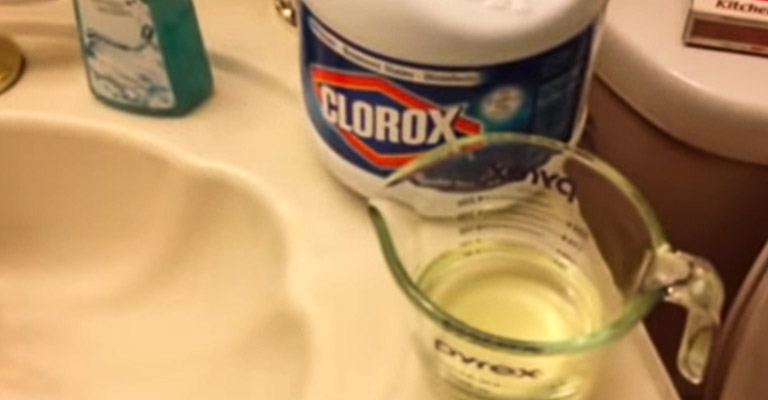 How to Remove Shower Drain Cover
Removing the drain cover is very easy and also highly effective to check the possible cause of clogging and clear it. Generally, drain covers are available in various types, all come with their unique set of removal instructions. Here we will cover the removal process of the most common types: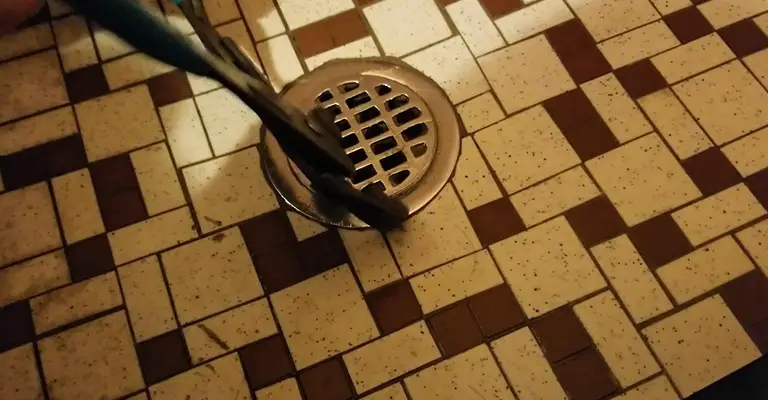 Screw-In
Screw-in drain covers typically look like a flat or slightly concave strainer. To remove this type of cover you will need an appropriate screwdriver. Simply unscrew the cover with that and detach easily.
Pop-Up
This type may look complicated but these are relatively easy to remove. Some pop-up drain covers come straight off while others might require a little bit of wiggle work. For the bathtub, you will encounter two types of pop-ups. One is old-style and the other one is a spring-loaded pop-up.
For an old-style bathtub pop-up, just grab the stopped and pull it out with the attached hinged rocket arm. On the other hand, for the newer spring-loaded pop-up, you have to remove the top of the stopper first. Then take a screwdriver and unscrew the bottom of the stopper.
Toe-Touch
Here opening and closing can be done with a push of your toe. This is why this type is called a toe-touch drain. In order to remove this type of drain-clog, unscrew the drain counterclockwise from the open position and remove the cap. Use a screwdriver if necessary.
Push or Pull
The first step is to unscrew the top knob. To do this, gently hold the stopper in place and use pliers to turn the knob counterclockwise. You can use a rag or cloth to prevent scratching. Underneath the knob, there will be a brass insert beneath. Unscrew that with a flathead and lift the stopper.
Lift-Turn
Simply lift the stopper from the open position and look for a set of screws. If there is none, you just have to turn the drain cover counterclockwise to remove it. Otherwise, use a flathead or Allen wrench to turn the stopper until it becomes loose enough to remove completely.
FAQ
Q: What will you do if you cannot take out the drain cover because the screws are stripped?
Ans: There are two basic ways to do this. The first one is to apply upward pressure while unscrewing. For this, wedge a putty knife under the screw head. Another one is to drill the screws out. Keeping a toilet repair kit near is wise. This can be hard so the first one is more convenient.
Q: Is it safe to plunger a sink drain after pouring chemicals into that?
Ans: No, because plunging can make chemicals come out unexpectedly. This can be very dangerous for your bare hand, eyes, etc. Therefore, before using plunging or other methods, make sure you have properly flushed the chemicals away with lots of water.
Conclusion
No matter how careful you are about preventing clogs, these occur very often for most people. Hopefully, our detailed article has provided you enough information to solve this problem without any difficulty. Make sure to wear proper gloves and goggles if you are working with a harmful chemical.
The most important step to clear your unclogged drain faster is by identifying how and where the clogged is formed. Then look for the right unclogging tool. Sometimes the simplest DIY cleaner can be proved very effective. But, some clog forms in traps which require much advanced unclogging equipment.