Shower curtains are something that gives you some extra benefits in your bathroom. Apart from the protection from water spillage during showers, they can increase the overall aesthetics of your bathroom. No matter why you own a plastic shower curtain, it will get filthy someday. 
But that doesn't mean you should throw it out and get a new one. You can clean it in your washing machine with very little effort. But the fact that it's a plastic curtain on the shower curtain rod makes things a bit trickier. We'll tell you everything you need to know to get the best wash from a front-loader washing machine and have a nice, clean shower curtain.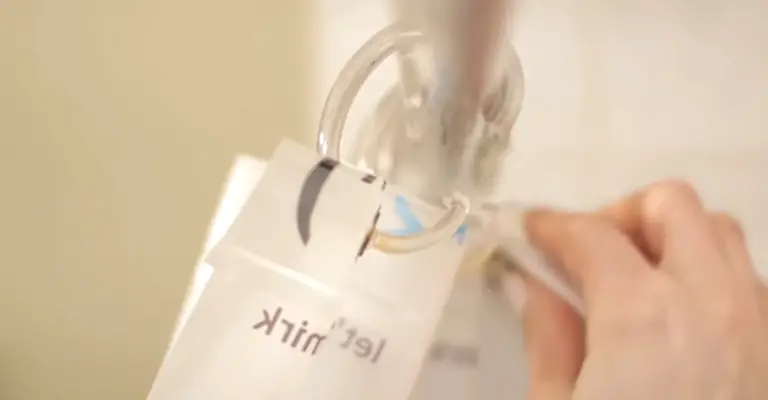 When Do You Need to Wash Your Plastic Shower Curtains?
The mediocre answer to this question would be after every 3 months of regular usage. Sure, you can extend that time frame to 6 months or even a year, but you're only making the filth more permanent. But that doesn't mean you need to keep scrubbing it after every 10 or 20 days of regular usage.
For those who are more concerned about the hygiene and cleanliness of your shower curtain, washing it after 1 month of regular usage, 12 times a year is the best option. This will prevent the mildew and mildew stains that will keep your curtain free from mildew, vapor stains, or any other kind of filth.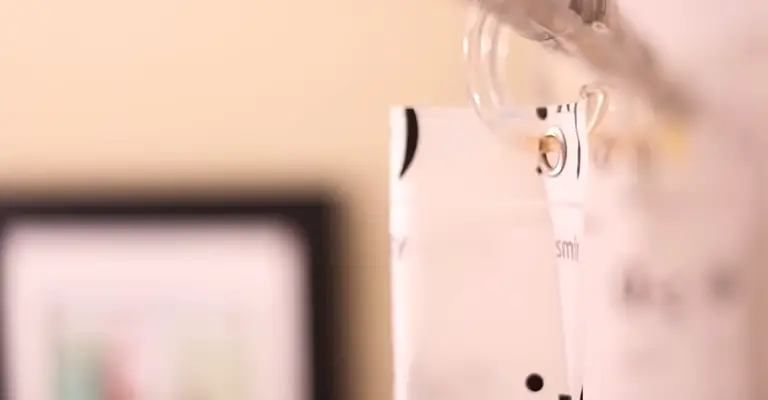 How Different Is the Washing Procedure in a Top-Loader?
Frankly speaking, there are no major differences in the washing procedure in a front-loader compared to a top-loader. You will use the same ingredient and all. The only difference would be perhaps is you put the curtain from the top in a top-loader and from the front in a front-loader.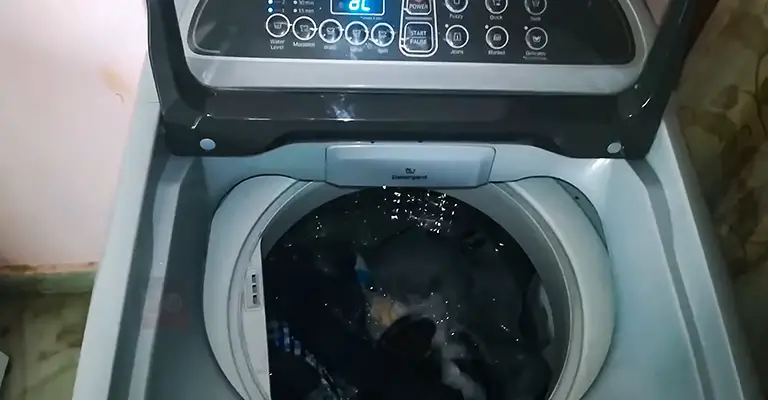 How to Wash a Plastic Shower Curtain
Having done with all those boring but necessary topics, we can finally begin washing the curtain. We will explain all the whys and tell you exactly what you need to do to get the best out of your wash. So just follow along and you will get a clean, hygienic curtain in no time.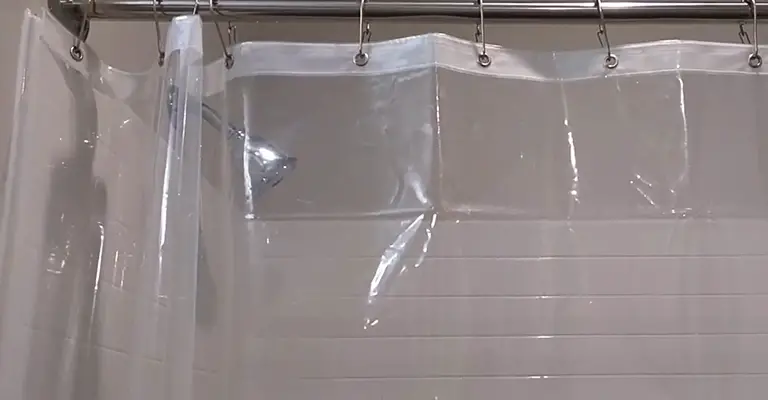 Remove the Curtain and Curtain Rings
Use a wooden tool or something like that to reach for the height of the curtain. Make sure that the thing you're standing on is not slippery. Then, carefully remove the curtain from the curtain hanger. Stepping down from the tool, you can now take out the shower curtain hooks or rings near the top of your curtain.
Use Warm Water
If your front-loader washing machine has support for built-in water heater, then use warm water. Gentle warm water will remove the stiffness from the plastic curtain and help it twist and turn better. If there's no built-in hot water provider on your washer, you can supply some hot water in proportion to the normal water from the washer.
Set the Water Level to Max and Washing Mode to Gentle
Your curtain won't be cleaned properly inside a washer if it is not soaked properly. That's why make sure that the whole plastic curtain is dipped inside the water and no part of the curtain remains outside. Use the gentle setting on the washing mode. Stronger settings may damage the plastic curtains.
Throw in a Pair of White Clothes
Take a dirty piece of cloth or two, preferably white, and put it inside the washer. If you don't find anything white or dirty, any other piece of moderately sized fabric will do. These clothes will work as scrubber inside the machine.
Rubbing plastic with plastic will not give you a good cleaning. Here's where the clothes you put in will come into play. They will spin inside the washer and make enough contact with the plastic curtain to sweep off the filth from the curtain.
What to Put Inside as Cleaning Agent
You can use common cleaning agents with the detergent you'll be using. It depends on what type of dirt and filth you are dealing with. We will explore the most popular and common options like vinegar, baking soda, etc. and tell you when to use one or several of those agents.
Baking Soda
They are good form removing water stains and take out the greasy residue from any oil like substances that your curtain have been in contact with.  You can add half a cup of baking soda with your detergent during the wash cycle. This will ensure a stain-free and grease-free curtain.
Vinegar
The acidic nature of vinegar helps cleaning any of the soap-like substances attached to your curtain. It can also remove the glue leftovers from stickers. We recommend adding 1 cup of white vinegar during the first rinse, preceding the baking soda and detergent.
Bleach
Use bleach if you've not cleaned your curtain for a long time and now you've got that filthy mildew on it. Keep it in mind that bleach is a disinfectant. It will kill all the germs and bacteria along with the mildew stains. Use 1/2 cup of chlorine bleach alongside 1/4 cup laundry detergent. We recommend not using other cleaning agents with bleach.
Drying
Don't throw the curtain into the dryer right away. First of all, there is a probability of the dryer damaging the curtain since plastic is not as flexible as other fabrics. Secondly, you don't need to use a dryer. You can just hang it outside on a rod to sun-dry or put it back to its place in the bathroom. It will dry itself automatically.
Conclusion
Washing a shower curtain is one of those easier things which you can do to save some money and maintain hygiene in your bathroom. With that being said, there's no reason to take this task for granted. Surely, any walk-in shower demands a clean piece of curtain around it.
Plastic curtains are more fragile and required more care when washing then. Make sure you wash on gentle settings and use warm water. We recommend washing it monthly to prevent mildew buildups.