A flow resistor is a handy tool that impedes the water flow and recedes the total consumption. But, if you have low water pressure, you might want to remove it. Well, I may not be a certain Italian plumber who defeats bad guys and saves the princess for a living but, I can most certainly help you remove the faucet's flow restrictor.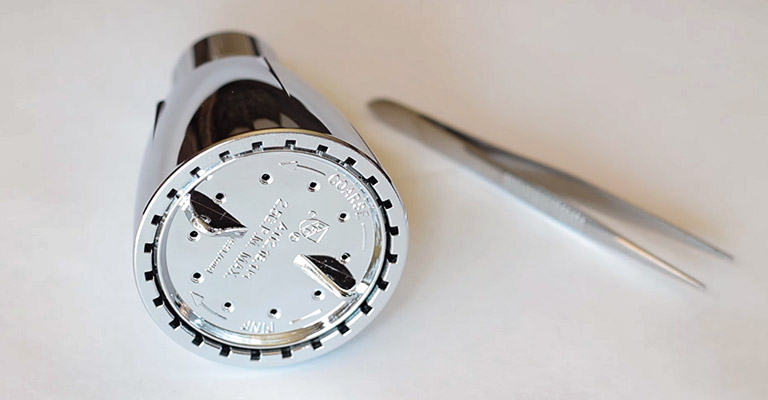 How to Adjust the Water Flow on a Faucet?
A faucet with low water pressure is annoying and time-consuming while a faucet with high water pressure can waste precious water and energy. Thankfully, there are some easy ways you can adjust the water flow on your faucet.
To increase water pressure, clean the aerator, rinse the filter, or flush the water supply lines. You can get rid of the flow restrictor too which we will discuss shortly. Another way to adjust water pressure is by using the shut-off valve.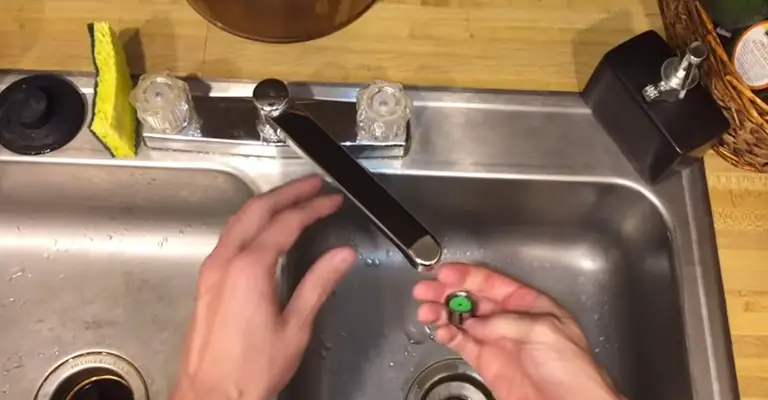 How to Remove Flow Restrictor from Bathroom Faucet
Every time you talk about bathroom faucets, flow restrictors should earn your concern. However, they can differ depending on their arrangement. Certain ones have the flow restrictor pre-installed in the aerator while some others have a single one not attached to the aerator. Let's go through how you can remove it in either case.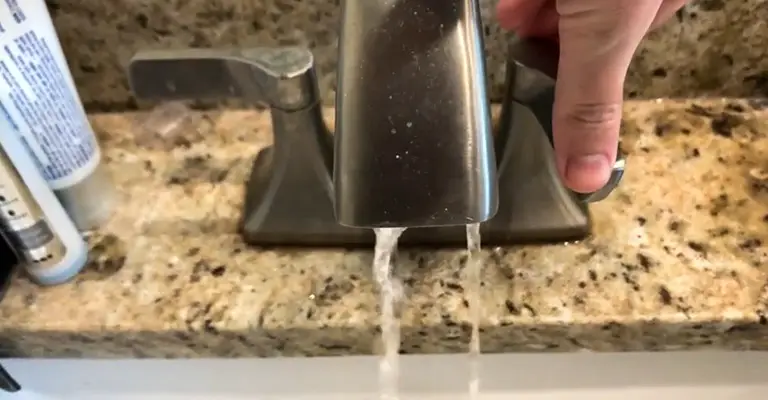 Preparation
There are a couple of tools you need by your side to remove the flow restrictor. A piece of cloth, a flat-head screwdriver, and some rubber bands. You also need to check your faucet to determine its type. You may find a single flow restrictor in many cases. But chances are equally high for it to be one in an aerator. Follow the required steps for the type you have.
Single Restrictors
This is the easier of the two. It's just about knowing how to detach its flow restrictor from the inside of the head of its faucet.
Step-1: Turning the Faucet Head
Sometimes you can turn the head of the faucet simply with your hands. However, it's most likely you'll need an adjustable wrench for that job. Using a wrench can damage your faucet head. So I'd recommend wrapping a rubber-band around it and then exerting pressure with the adjustable wrench.
Step-2: Rinsing the Flow Restrictor
Inspect the flow restrictor once you remove it. You'll see some minerals piling up on it from the water. If you're going to put this flow restrictor back in, remove the mineral deposit since they may result in clogs.
Restrictors in The Aerators
Removing flow restrictors which are inside the aerators can be tricky.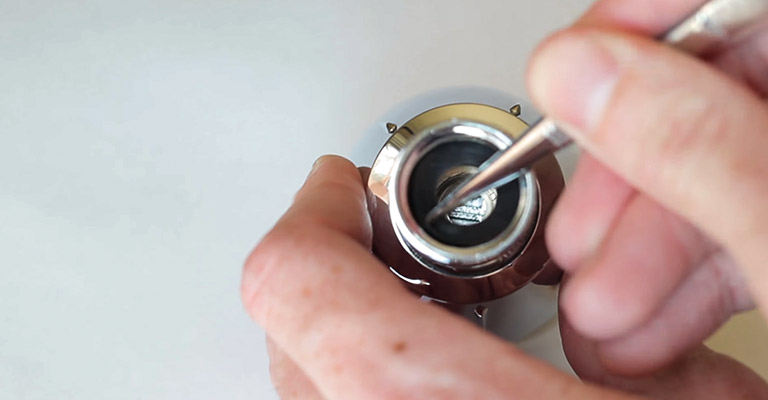 Step-1: Blocking the Drain
In such cases, you'll have to go with some small pieces. To make sure that you don't lose any of them, the drain should be blocked with a drain stopper. That way the pieces won't wash away. You can use a piece of cloth as well if you don't possess a drain stopper.
Step-2: Removing the Aerator
Find out where the aerator is located. It's most likely at the end of the faucet. Once that's done, use your hands to unscrew. If there are mineral deposits around it, you might need an adjustable wrench to unscrew it.
And like before, wrap a rubber band around the aerator as soon as you begin before using the wrench so it doesn't get damaged in the process. Another important thing to mention is that you'll need to rotate the wrench counterclockwise. Make sure the aerator is unscrewed properly.
Step-3: Inspecting the Aerator
Removing the aerator, you'll need to examine it to find the flow restrictor. All it's left is to flip it over and you should see the flow restrictor. It most likely appears as if it's a flat-display. Once you've identified the flow restrictor, you're ready to go on to the next step which is removing it.
Step-4: Removing the Flow Restrictor
You can take out the flow restrictor by simply pushing in with your fingers. Otherwise, if you don't want to use your fingers, just use a screwdriver with a flat-head to push it out.
Just apply pressure to either side of the restrictor with the screwdriver and it should come off quite easily. Make sure not to apply too much pressure or it might very well cause damage to other components of its aerator.
Step-5: Re-Screwing the Aerator
Once you've removed the flow restrictor, it's time to restore the aerator in its initial position inside the faucet. Inspect whether the water pressure is okay. You should get noticeably more water than before. One thing to keep in mind is you ought not to put much pressure on the aerator threadings as it might ruin it.
What Causes a Faucet to Run Slow and How to Fix Them?
A slow faucet can be very annoying, we've all been there. There are several reasons which can cause a faucet to run slow. Let's go through the most likely ones as well as some simple solutions you can try.
Shut-Off Valves
Shut-off valves are used to control the water flow of a plumbing system. Simple as it might sound, sometimes a slow water flow can be the result of the shut-off valve being partially open.
First, you'll need to locate the shut-off valve. They're usually under the sink. Turn the knob counterclockwise till it stops turning. Check the water flow if it has improved.
Blockages
If the shut-off valve is completely open but you're still getting a slow water flow, then it might be due to a clog inside the plumbing system. The first place to check would be the aerator as minerals accumulate surrounding it over time. Remove the aerator and rinse it thoroughly. You can soak it in vinegar for a few hours.
If cleaning the aerator didn't help, there's a chance the pipes might be clogged as well. Similar to the aerator, mineral deposits build up in it over time. This slows down the water flow and can sometimes cause the pipes to burst. I would highly recommend you consult a professional if that's the case.
Leaks
Leaks in your plumbing system will decrease water pressure and produce slow water flow. An easy way to check if your pipes are leaking is to check your water meter and then turn off all the water in your house. After a few hours, check the water again. If the reading has increased, you probably have a leak.
Water Heater
If the cold water pressure is okay but the hot water pressure is low, then you have an issue with your water heater. Check if the valves on the water heater are open all the way and do so if not.
If this doesn't improve the hot water flow, the water lines leading into the water heater might have leaks or are clogged. Another possibility is that your water heater might be faulty. Hire a professional if that's the case.
FAQ
Q: What's a flow restrictor?
Ans: A flow restrictor is a small circular barrier with 10-30 holes in it along with multiple layers of support. It's mostly made of plastic with a metal center.
Ans: Should you remove the flow restrictor?
Ans: If you suffer from low water pressure, removing the flow restrictor just might help.
Q: What's an aerator?
Ans: An aerator is a cap on your faucet where water comes out of.
Q: Purpose of a flow restrictor and an aerator?
Ans: Both help to regulate water pressure and reduce water consumption. An aerator breaks up the solid stream of water and adds air to the water flow, which results in less water usage.
Q: Why is water barely coming out of the faucet?
Ans: There can be quite a few reasons. Best case scenario, the aerator might have gotten clogged or the shut-off valve isn't open completely. Both can be fixed in very little time. Worst case scenario, you have clogged pipes or there are leaks in them. You might even have a faulty water heater. Seek professional help.
Q: How do you remove a stuck aerator from a faucet?
Ans: It's most likely the aerator is stuck due to the minerals built up over time. Soaking it in vinegar can loosen it. WD-40 can also be applied to break up the minerals built up or any rust. Another way to free the aerator is to add heat to melt away the minerals.
Conclusion
Well, I think you should be able to remove the flow restrictor easily now. Remember to check what type of flow restrictor you have and work accordingly. Use rubber bands to avoid scratches while unscrewing with the wrenches that could be adjusted. Work carefully to avoid causing any damage to the faucet.
You should have better water flow by now. If removing the flow restrictor didn't help, that could mean there are other problems as mentioned previously. I would recommend you to hire a professional if that's the case.