Indoor air quality is the quality of air present within and around buildings and structures, which can be homes, offices, restaurants or any public building. Indoor air quality, or IAQ as it is otherwise known, affects the health of the occupants of the building, the comfort they have while in the building and the general well-being of occupants of the building.
Studies and researches have shown that poor indoor air quality can be linked to any of the following;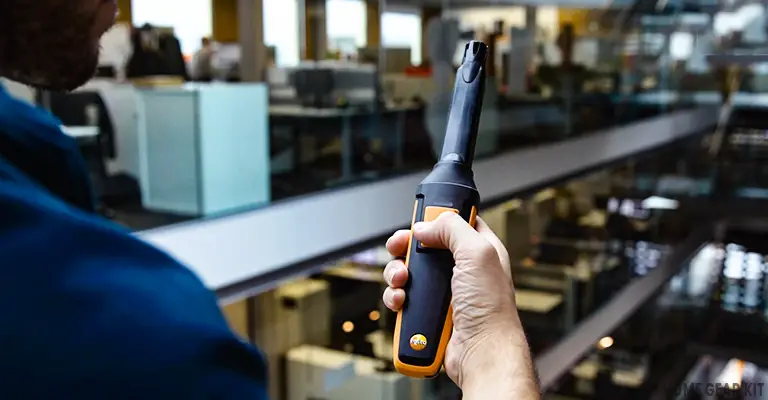 Sick Building Syndrome
Reduction in the level of productivity, especially in workspaces with poor indoor air quality; and
Impaired learning in schools with classrooms having poor indoor air quality.
Indoor Air Quality is a part of parameters that make up the Indoor Environment Quality, IEQ, which is a measure designed to know sustainable buildings. Other parameters that makeup IEQ include; lighting, acoustics, thermal comfort and visual quality. The parameters that makeup what constitutes a sustainable building can be a part of the psychological aspect of life or the physical aspect of life. Indoor Air Quality is a physical aspect of the IEQ.
In recent years, the measurement and monitoring of indoor air quality have been getting the level of recognition it warrants. Homeowners and building owners are beginning to put more cognizance to the quality of indoor air within and around their building while occupiers are ensuring that the indoor air quality.
The topic has become increasingly popular due to the fact that there is increased awareness of health problems that are caused by mold, which then triggers or leads to asthma and allergies. Part of increased awareness of the importance of indoor air quality is the "IAQ Tools for Schools" which is designed to help to monitor and improve the condition of the environment within educational buildings.   
As a result, several products are been released for the measurement and monitoring of indoor air quality. In order to determine the indoor air quality of a building, a number of processes are involved. This is because of the number of factors and parameters to consider and the number of products to consider.
The determination of indoor air quality involves the collection of air samples within the building and even around the building, the monitoring of the level of exposure of humans to pollutants. It also involves the collection of samples on building surfaces as well as modeling of airflow inside buildings.
Parameters of Indoor Air Quality
However, to fully monitor and maintain good indoor air quality, it is important that we are well abreast of the different parameters that tend to change IAQ. The following are the parameters that are monitored to determine the indoor air quality of a building: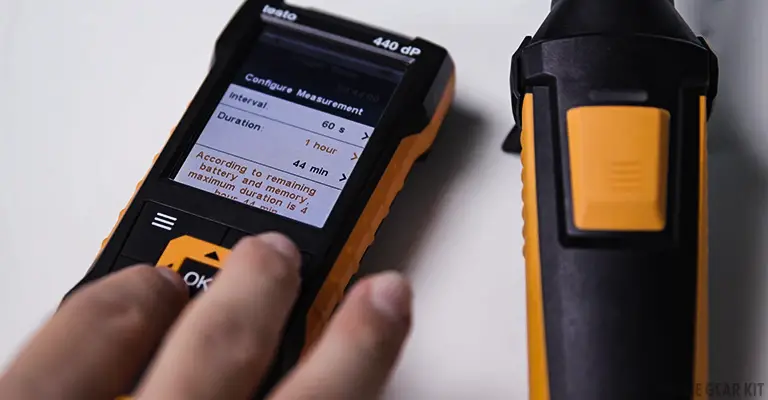 Carbon(iv)oxide
The amount of CO2 in a building is one of the major indicators of the indoor air quality of that building. This is because it is the most common gas within the environment; it is a product of respiration (a continuous human process), it is also an end product of combustion (another process that humans continually perform). High levels of CO2 can result in dizziness in the occupants of the budding, difficulty in breathing, and even confusion.
Therefore, it is very important for building owners and occupiers to make proper and effective provision to monitor and reduce the level of CO2 within and around their buildings.         
As a result of this, new energy standards have been introduced for buildings as well as better insulation within buildings. Houses are also designed to be more energy-efficient and sustainable.
It is vital to have active ventilation within the building to maintain a healthy, sufficient and comfortable indoor atmosphere. This will also help to improve the level of productivity of occupants of the building – this is particularly beneficial to commercial and educational buildings. It also helps to improve the general well-being of the people present in the building.    
The sensor on sensor solutions is a very accurate and stable product that measures and monitors the level or amount of CO2 in the air.
Volatile Organic Compounds (VOCs)
There are several hundreds of Volatile Organic Compounds in the form of gases that reduce the level of indoor air quality in a building. These gases also originate from different sources such as preservatives used in furniture for homes and offices, chemicals found in cleaning products and disinfectants, gases resulting from combustion during cooking, and even odors from personal care products. It is quite difficult to do away with these things but it is important to monitor the level of VOCs resulting from our actions.
A very reliable and effective technique of measuring and monitoring VOC gases within a building environment is to detect using gas sensors based on a chemiresistive principle of Metal Oxides (MOx). It is a cost-effective solution that is being rapidly integrated into smart homes to provide accurate IAQ information and details.
Particulate Matter
Particulate matter PM2.5 and PM10 are two major parameters of indoor air quality. These two air pollutants are very hazardous and are commonly found in buildings. They have a diameter of 2.5um and 10um respectively, which makes them extremely small enough to penetrate deep into the human lungs and result in several respiratory conditions.
Sensor-based meters are effective ways of measuring and monitoring the level of particulate matter in a building.
Humidity and Temperature of the Building
The relative temperature and humidity within a room play a vital role in determining the level of comfort and discomfort a person feels. It determines when and if people within that building reach a point where the thermal discomfort begins to become harmful and dangerous.
Temperature and humidity sensors are good measurements and monitoring devices for this. They help to monitor the temperature of the building in order to enhance and maintain the general well-being of people living/occupying the building.
Good Indoor Air Quality helps to improve and maintain a healthy lifestyle, it prevents diseases and medical conditions that can be harmful and can help to maintain the level of comfort necessary for a good life. Therefore, it is important to know the parameters that indicate the indoor air quality as well as the measurement and monitoring devices of IAQ.