A well-designed bathroom vastly increases the comfort of your fellow homies. A pragmatic home layout must assure a perfect placement of half bathrooms and full bathrooms. Take an approach towards us, we will help you acknowledge perfectly the features, differences, uses, and designs of half bathrooms and full bathrooms.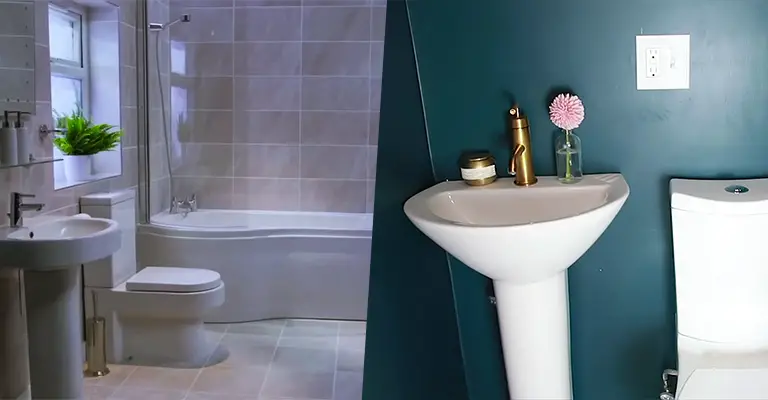 What is Full Bathroom
Generally, full bathrooms are quite fancy. As a full bathroom must accommodate a bathtub or a shower, they come with a big size. At least 5 feet wide and 8 feet long bathroom can accommodate all of the facilities of a standard full bathroom. Moreover, the bigger the bathroom is, the better facilities and comfort it can provide.
A full bathroom must be attached to a personal room or bedroom, as they are very much fancy and luxurious. These bathrooms must be equipped with some better facilities than the usual half bathroom. As these come with a shower or a bathtub, these bathrooms must include drain holes that end up at the main sewage line.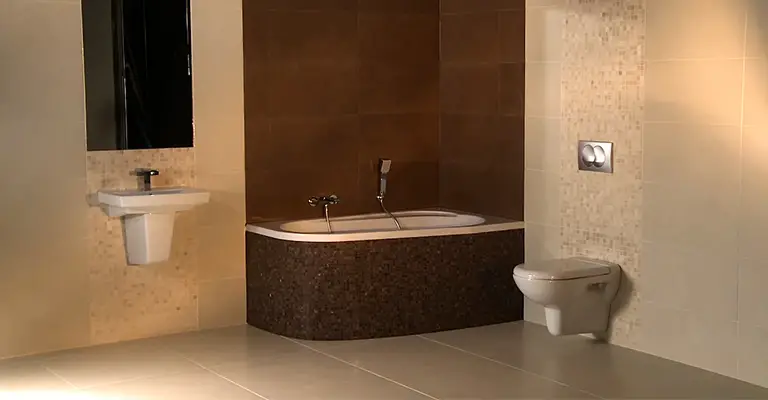 What is Half Bathroom
Half bathrooms are placed at the sides of the busy areas of a home or public place. These are designed so simply to satisfy the only need that a bathroom can provide. These bathrooms are comparably small to the size of a full bathroom. Only 3 feet wide and 6 feet long room can easily accommodate a proper half bathroom.
Such bathrooms assure quick access to the members of a family of peoples of a busy place, so they are placed at the common places. A simple half bathroom includes a toilet sink, a basin sink in a granite base, and often a small shower storage accessories. As they have no shower or bathtub, it is not mandatory to have a drain hole in a half bathroom.
Full Bathroom Vs Half Bathroom
Surely, it's a quite hard and hesitating job to compare a half bathroom with a full bathroom. Because a full bathroom is quite distinctive to a half bathroom in terms of features and usage. Moreover, legitimately you should expect a full bathroom in luxurious places like fancy hotels, bungalows, and surely with your fancy bedroom.
If you have a very congested area in your house then you can attach a half bathroom with your personal bedroom too. This will allow at least to cover up your crying need. For shower purposes, you may simply add a shower in your half bathroom and construct a drain hole though, only to have a simple bath.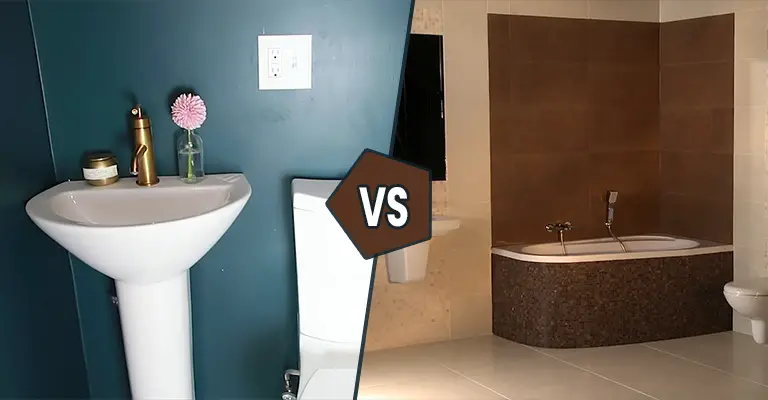 Conclusion
You may attach a full bathroom with a personal bedroom if your bedroom is big enough. These bathrooms will assure you a quite luxurious, cozy, and relaxing experience. On the other hand, you should construct a half bathroom in the common and busy places of your home only to satisfy the purposes of a simple toilet.