As a popular and accessible ingredient, Epsom salt has been used to treat certain ailments for a long time. Although the benefits and methodologies are still unclear, many people say they've experienced the healing prowess of this saltwater bath. The meditative effect and relaxation it offers make it qualified to be regarded as a decent remedy.
Some benefits may not be evident, yet the doctors advise Epsom salt to some patients for some specific treatments. In this article, we've organized those apparent and other correlated benefits with a detailed overview of what Epsom salt is.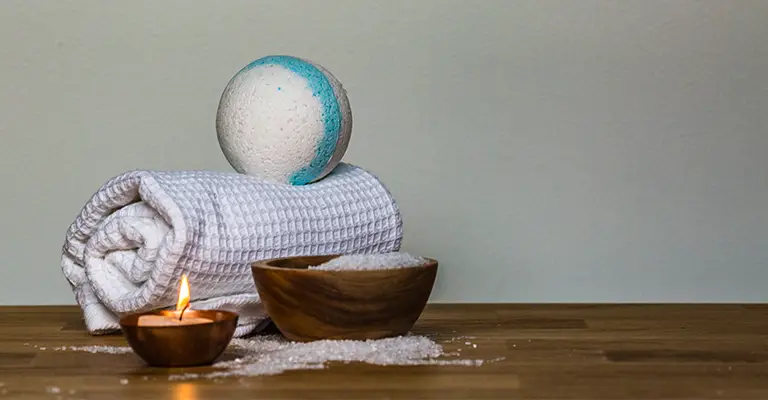 What is Epsom Salt?
Epsom salt is a chemical compound that's known to have several health benefits. Among the composite elements which are magnesium, sulfur, and oxygen, magnesium is believed to be capable of eliminating bodily toxins and other relevant functions.
Although it's called a salt, Epsom salt is unlike table salt in taste. The bitter taste makes it hard to regard it as consumable. Yet some people consume the salt by dissolving it into fresh and clean water and then drinking it.
A warm bath with Epsom salt can help aid the body's natural ability to detoxify itself and recover from muscle stress and pain. It's a readily available salt product that you can find in pharmacies and grocery stores.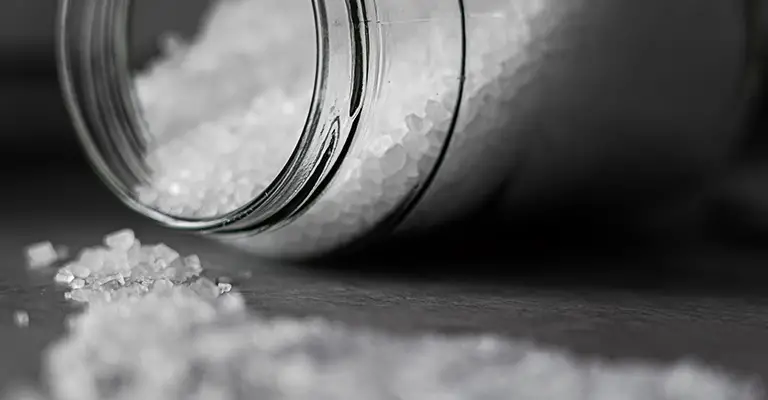 How It Works
The attributes of Epsom salt fundamentally lie in magnesium. Upon dissolving, the salt is ionized releasing magnesium and sulfate ion into the water.
The general idea is that the ions are absorbed through the skin and act as the supplement to the body's lack of magnesium. Although there's no palatable evidence that the ions are absorbed through the skin, the detoxification effects are pretty clear.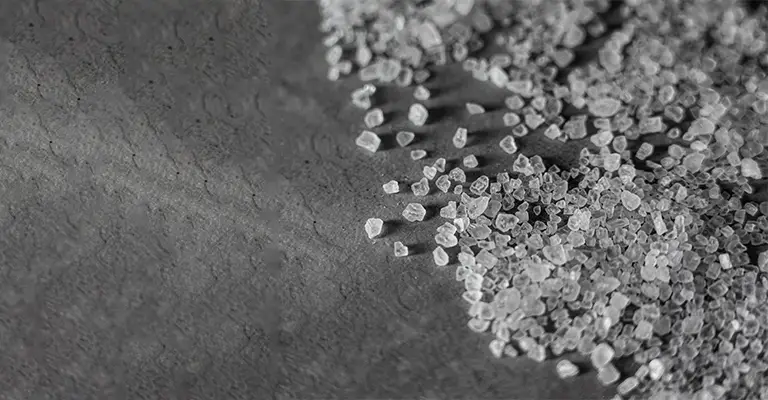 Benefits of an Epsom Salt Bath
It is advised that the Epsom salt bath should be taken on a basis that is recommended by the doctors. Otherwise, the benefits will be shallow and not much of sustenance. By using the proper way regularly will be very beneficial for your health and skin. Here, in this section, we've accumulated all the relevant benefits that'll give you a better understanding.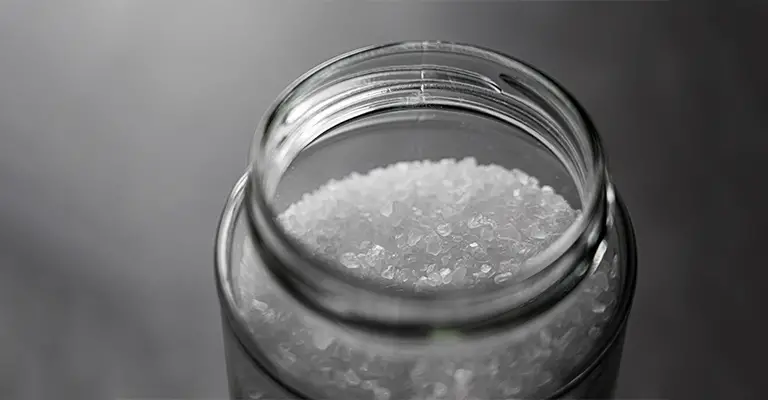 Stress Reduction and Good Sleep
People who tend to be easily troubled with stress may benefit from taking Epsom salt bath. The right magnesium balance in the body helps favors the brain's neurotransmitters that explicitly take part in mitigating stress and inducing good sleep.
Magnesium also helps to produce melatonin, which plays a vital role in the easement of mind while inducing sleep. Taking a warm bath with Epsom salt can certainly address the issues caused by the body's lower magnesium level.
Skin Care
Rough, dry, and dead skin cells can be convincingly treated by taking Epsom salt bath. If the patches of skin become itchy, inflamed, burnt, or cracked, then the Epsom salt bath has the potential to soothe it. Blisters and psoriasis can also be mitigated through this bathwater treatment.
Although, if one is suffering from skin conditions, then it's better to consult a doctor instead of soaking in Epsom salt water bath as a priority, otherwise the conditions may head for the worse.
Alleviating Pain
It's claimed that Epsom salt bath can alleviate pain caused by multiple types of inflammatory diseases such as arthritis and fibromyalgia. The main ingredient responsible for this is deemed to be magnesium. This specific bath does so by removing the toxins responsible for stiffness, swelling, and pain.
One suffering from anterior knee pain, rheumatoid arthritis, or psoriatic arthritis may find relief from taking an Epsom salt bath.
Constipation Treatment
Often Epsom salt is recommended by doctors as a laxative to treat constipation issues. Magnesium stretches water into the colon, helping the stool to come out. Doctors also may recommend oral ingestion Epsom saltwater before sigmoidoscopy.
Soaking in Epsom salt water two times a day may lead to bowel movements inside 30 minutes to 6 hours after the bath.
Enriches Foot Health
Taking an Epsom salt bath may help with the treatment of the foot of an athlete. Cracks, inflammation, itching, or ingrown toenail can be mitigated by soaking the feet in warm water mixed with Epsom salt. Epsom salt water may also help appease foot odor.
Removal of Splinters
Removing splinters from the body is a risky and tricky task. Without proper preparations, the splinter may be pushed further into the skin. But taking a bath in Epsom salt before may make kt considerably easier to remove splinters.
Improves Endurance and Recovery
It is speculated that muscle cramps and soreness can be treated fairly well by taking an Epsom salt bath. After rigorous exercise, taking a warm Epsom salt bath can aggravate recovery and fitness.
This is done so by the magnesium helping the body utilize glucose and lactic acid. Athletes tend to lack magnesium in their bodies, so it's often advised by the professionals to take magnesium supplements. Soaking in Epsom salt water may help optimize this issue.
Frequently Asked Questions
Q: How much Epsom salt should I dissolve in a bath?
Ans: If you have a bathtub with standard size, then usually 1-2 cups are enough. The amount is usually specified by the doctor. You must keep the parts of the body that hurts under the water for at least 10-13 minutes.
Q: Can one lose weight by taking an Epsom salt bath?
Ans: Although you'll not see any drastic change in your weight, an Epsom salt bath can aid a healthy lifestyle. It may help with your weight loss by improving your intake of nutrients.
Q: Can Epsom salt bath be taken every day?
Ans: A doctor should be consulted to know how often you should soak yourself in water. If you have an ingrown toenail, then doing it once is enough. If you have arthritis, then you may have to take it every day.
Epilogue
Soaking in Epsom salt water is undoubtedly soothing and relaxing regardless of the small downsides it may have. Despite being a scientifically unproven one, it's been a remedy that's capable of addressing stress issues and promote mental health.
Therefore, taking a bath with Epsom salt dissolved will take away little from you. However, if the issues are serious, it would not be a wise idea to opt for this remedy alone. But instead, one should seek medical help.